Pen Turner's Abrasive Kit
By Phil Colson
Atlanta, GA
When using sandpaper, I get tired of wasting whole sheets of it when I only need a small part of it. I recently found a product that helps to cut down on the waste and having to do a whole lot of sandpaper organization in my shop.

It is the Pen Turner's Abrasive Kit . It is a box of four one inch rolls of sandpaper, 150, 240, 320 and 400 grits. Tear off a piece to do some touch up instead of having to fold and tear a whole sheet.

It is quick and easy and I find myself using it all the time. Try it.

It works for me.
CLICK HERE to purchase your own Pen Turner's Abrasive Kit
at Highland Woodworking
---
Phil can be reached directly via email at woodturnerphil@gmail.com .
Return to The Highland Woodturner front page
Click the images below to visit some of our most popular tool departments
| | | | | | | |
| --- | --- | --- | --- | --- | --- | --- |
| | | | | | | |
| Finishing | Books | Clearance | Festool | Planes | Sharpening | Wood Turning |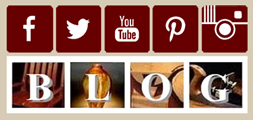 Highland Woodworking
1045 N. Highland Ave. NE
Atlanta, Georgia 30306
Tel. 800-241-6748
Email us at email@highlandwoodworking.com
Visit us on the web at www.highlandwoodworking.com
Copyright © 2017 Highland Hardware, Inc.

Errors regarding pricing and specifications are subject to correction.
SOME SALE QUANTITIES MAY SELL OUT and become unavailable at the advertised price.