Check Out These 6 Cool Woodworking Shops

In each issue of Wood News, our monthly online woodworking magazine, we feature a home workshop belonging to one of our customers, together with a little information about their woodworking and how they got started. Here are six of these shops for you to take a look at.

Many of our customers work in a garage or basement. Others have the luxury of a larger freestanding building. As you enjoy browsing through the shops below, we hope you stumble onto some new ideas that you can take advantage of in your own workshop.

We invite you to SEND US PHOTOS of your woodworking shops and projects along with captions and a brief history and description of your shop or woodworking. (Email photos at 800x600 resolution.) Receive a $50 store credit if we show your submission in a future issue of Wood News Online.
CLICK EACH IMAGE below to look inside the shop.
Randy Cordle's Shop
Sadorus, IL

Ty Crum's Shop
Northern Illinois

Derik VanVleet's Shop
Atlanta, GA

Bob Nisbet's Shop
Goleta, CA

John Glenn's Shop
Wasilla, AK

Terry Zimmerman's Shop
Bonaire, GA

Some Options to Outfit Your Power Tool Workshop
Wood Slicer Resaw Bandsaw Blade

"I received the Wood Slicer blades and immediately put one on my band saw. I was blown away with the smooth cut that I got with these blades. Your blades were awesome and if I could hold a steady hand, I would not have to even sand the final cut of the re-saw." -Jeff Johnson

Click here for more info




SawStop Professional
Cabinet Tablesaw PCS

Click here for more info




Rikon 25-130H HSS Helical Head Portable Planer

Click here
for more info




Leigh RTJ400 Router Table Dovetail Jig

Click here
for more info




Festool Centrotec Installer's Set

Click here
for more info
For the Hand Tool Enthusiast



Benchcrafted Vises

Click here
for more info




Vesper Tools Double Square Set

Click here
for more info




Sterling Tool Works Roubo Curves - Set of 3

Click here
for more info




Lie-Nielsen
Side-Clamp Honing Guide

Click here for more info

David Barron Magnetic Dovetail Saw Guide

Magnetic Dovetail Saw Guides make it easier than ever to achieve perfect dovetails with your handsaw.
The guide holds the blade of your dovetail saw at the desired angle while keeping the blade perfectly plumb as you hand cut your dovetails.
Enables you to cut closer to your layout lines, straight and true for each cut, which means you will spend less time having to pare away material with a chisel to obtain a good fit.

Click here for more info
More Fine Additions to Any Type of Workshop
Mortise & Tenon Magazine, Issue #2

Far more like a book than the term "magazine" would typically imply, Mortise & Tenon Magazine celebrates the preservation, research, and recreation of historic furniture.


A small sampling of the contents of this issue includes: "Decoding the Roman Workbench" by: Christopher Schwarz; "A Furniture Conservation Primer" by: Donald C. Williams; "Everyone Who Knows 'Why' is Dead" by: Peter Follansbee; "Quiet Grace: An Interview with Chairmakers David and George Sawyer"; and much more!

Click here for more info




Good Clean Fun by Nick Offerman

Click here
for more info




Essential Woodworking Hand Tools By Paul Sellers

Click here
for more info




The Woodworker
The Charles Hayward Years

Click here
for more info




The Anarchist's Design Book

Click here
for more info




Stanley Tools Catalogue No 34

Click here
for more info
Click the images below to visit some of our most popular tool departments
| | | | | | | |
| --- | --- | --- | --- | --- | --- | --- |
| | | | | | | |
| Finishing | Books | Clearance | Festool | Planes | Sharpening | Wood Turning |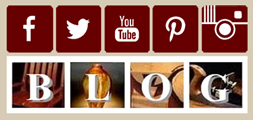 Highland Woodworking
1045 N. Highland Ave. NE
Atlanta, Georgia 30306
Tel. 800-241-6748
Email us at email@highlandwoodworking.com
Visit us on the web at www.highlandwoodworking.com
Copyright © 2017 Highland Hardware, Inc.

Errors regarding pricing and specifications are subject to correction.
SOME SALE QUANTITIES MAY SELL OUT and become unavailable at the advertised price.