The Gorilla Gripper is a new shop accessory that's ideal for gripping, lifting and carrying large panels of any material, especially plywood, drywall, MDF, etc. It will help make cabinet and construction work easier and safer as it helps you avoid acute and chronic back injuries.
Quantity Discounts on Hardwood Lumber
10% discount on 50 BF (assorted). 20% discount on 100 board feet.
Available for in-store purchase only, premium hand-selected Walnut, Cherry, Mahogany, Red Oak, quartersawn White Oak, Maple, Poplar, European steamed Beech, Purple Heart, Bloodwood, Wenge, Bubinga, Zebrawood and others. Random widths and lengths, planed 2 sides, one straight edge. Stop in and check it out!
---

For decades we have offered milk paint, the wood finish that was historically used on early American furniture. It's appropriate for any project where an earth-tone finish is desired. Milk paint comes in powdered form which you mix with water. When applied, it dries flat with a rustic texture.
We are pleased to announce that we now also offer SafePaint, a brand new milk paint product especially formulated for use as an environmentally-friendly wall paint.
More good news: First-time users of our milk paint products can receive a $5 mail-in rebate.

Now keep up with the latest news from Highland Woodworking via our daily posts on Twitter.

---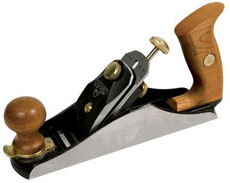 New Stanley Sweetheart Premium Hand Planes
Filling the quality gap beetween budget economy and heirloom handmade, Stanley has brought these high quality bench and block planes to market. Resurrecting a trademark last used in the 1930s that honored Stanley president William Hart, these planes proudly display the initials "SW" framed inside a heart-shaped border. This "Sweetheart" logo harkens back to a level of manufacturing craftsmanship hard to find in tools today.
---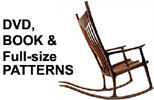 NEW Maloof-Inspired Rocker Plan Bundle,
Sept. 12 Demo Day &
Nov. 6-8 Seminar
Everything you need to know to build your own Maloof-inspired rocking chair is now available. Charles Brock's new plan bundle includes a 103 minute DVD, 48-page color-illustrated book and two 24"x48" full-size patterns. Order now and receive a free website membership plus bonus poster while supplies last.
Join us at our Atlanta store on Saturday morning, Sept. 12 at 10 AM for Chuck's FREE introductory Maloof-inspired rocker demo, no registration necessary.
Chuck will also be at Highland Woodworking in Atlanta to demonstrate the complete process of building a Maloof-inspired rocker during a 3-day seminar on November 6-8, 2009.
---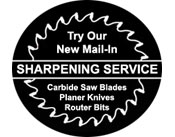 You'll Love our Great New Blade Sharpening Service
"Recently I used your saw sharpening service and I wanted to let you know that they did a super job on my blade. I not only needed the blade sharpened, but one tip was missing and they replaced it as well. Turn around time was only about a week from my home in Tennessee. The blade cuts as good as a new one. You can bet that I will be using you again when needed."
Thanks, Charles Arkon
---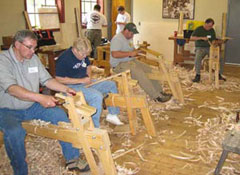 Build Your Own Continuous Arm Windsor Rocking Chair with Curtis Buchanan, Sept. 20-26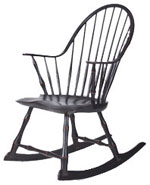 We welcome the return of master chairmaker Curtis Buchanan to lead another weeklong hands-on workshop in which each student will use traditional hand tools and methods to build a complete chair. All materials are provided. You'll work hard and have lots of fun and come away with your own handcrafted, heirloom quality rocker, plus know how to build more. Only a couple of spots are still available.
---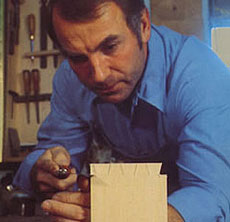 Hand Joinery for Fine Furniture Making with Frank Klausz, Oct. 24-25
We're excited to welcome back master cabinetmaker and woodworking educator, Frank Klausz for 2 days this fall. A European trained cabinetmaker with over 50 years of woodworking experience, Frank is well known as as a popular lecturer and has written for numerous woodworking magazines, as well as producing excellent DVDs on woodworking. Drawing on his mastery of hand joinery, Frank will demystify the process of creating hand-cut dovetails, open dovetails, half-lap joints, sliding dovetails and mortise & tenon joints. Don't miss this rare opportunity to spend a weekend watching a master at work.
---
WOOD SLICER Testimonial

I have a 12" Jet bandsaw that I absolutely hated. It couldn't cut a straight line on a piece of 1/8" ply. A friend told me to check out your Wood Slicer resawing bandsaw blade. I went to your site to check it out. At first I kind of choked when I saw the price of the blade. I then read your testimonials and decided to give one a try (you do guarantee that I will like it).
The first piece of wood I cut was a chunk of mango. It went well, but then again, it is a softer wood. So I decided to try a piece of Koa as it is a bit harder... cut like butter. Being the skeptic I am, I decided to put it to what I considered an extreme test. I have a large chunk of desert ironwood that has been sitting around for a while (because I just can't cut it). In previous attempts, I could barely slice a 2" section. The results were not pretty, it took forever and a day to cut, and the dust was incredible.
I figured what the heck, I am going to make this blade cry, so I put a four inch thick slab of ironwood on the bandsaw, turned it on and it cut through it without a problem. There was no smoking, no dust clouds, and the finish on the cut side of the wood was unbelievable. Bottom line, I will NEVER buy another band saw blade other than this one. It is everything you said it was. Please feel free to use me as a reference. I would love to be able to help other woodworkers discover this blade. On a side note... I no longer hate my bandsaw.
— Thank You, Rick G.
>Check out our phenomenal
Wood Slicer resawing blade:
---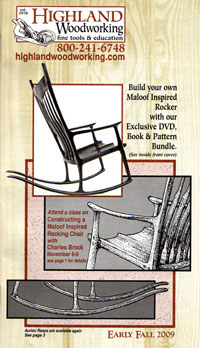 Our new Early Fall Tool Catalog
It's in the mail and should reach your mailbox any day. Not receiving our woodworking tool catalogs?
---
Why Not Write
Your Own Article
for Wood News?
We actively solicit contributions of editorial material (articles, photos and videos) from our customers and readership, and for every one we accept and publish in Wood News Online, we will compensate the contributor. We typically pay up to $100 (in the form of a store gift certificate) for a thousand-word-plus article with photos. The amount of the gift certificate may be prorated for shorter articles. Articles submitted may be edited by us at our discretion, and compensation may vary depending on the published length.
---
Visit Our Store

If you live near Atlanta, or are just passing through, we invite you to visit and leisurely browse our amazing retail store. The thousands of woodworking tools on display here await your personal examination.

1045 N. Highland Ave NE

Atlanta, Georgia

---

Highland Woodworking Gift Certificates
An awesome present that's always appreciated by just about any woodworker anywhere.
---