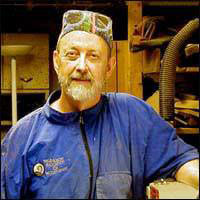 A Time-Saving Turning Tip

If necessity is the mother of invention, laziness is most likely the father.
I was in my shop one evening roughing out bowls. After roughing out the first bowl, with the chuck still on the lathe, I thought "Why not just put the #2 drive center in the chuck and tighten it up and save some time?"
I did it and turned the lathe on to see how well it centered.
How did it all work out?