This month, we focus on turning miniature vases. These are fun and simple projects that can be completed in one afternoon or evening. They also make excellent gifts. Miniature vases make perfect projects for all those small bits of special wood you have been hoarding. If you have never hollow-turned a piece, this is a good project to get your feet wet.
---
Highland Blog: Turning a Spoon
By George T. (Terry) Chapman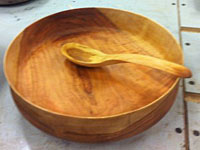 I have been thinking about dipping into spoon making (Wow, did anybody not see that one coming?) for a long time. A couple of months ago, I finally did it and I think I like it.
Read more about Terry Chapman's venture into spoon making by CLICKING HERE:
---

Rikon 16" x 42" Variable Speed Lathe 70-300

Weighing almost 400 lbs., this is a LOT of lathe for the money (and we even have a few to offer at a sale price!) It offers 16" swing over the bed and 12" swing over the tool rest base, with 42" distance between centers. It's powered by a 1.5 HP 220 volt motor and features a robust 1-1/4" 8tpi spindle. The headstock conveniently swivels, or slides all the way to the end for turning large projects. Rikon 5-year warranty.

See it on our website:

General Gel Topcoat Wipe-On Urethane Finish

Because of its easy wipe-on application and excellent durability, General Finishes' Topcoat has become increasingly popular among woodturners. Its high urethane content makes it especially good for use as a protective coat over a gel stain.

CLICK HERE for more info:
Want to receive
The Highland Woodturner EVERY MONTH?

CLICK HERE to sign up!

---

For this monthly column, we invite you to
SEND US PHOTOS
of your woodturning projects along with captions and a brief history and description of your woodturning. (Email photos at 800x600 resolution.) Receive a $50 store credit if we show your turning in a future issue.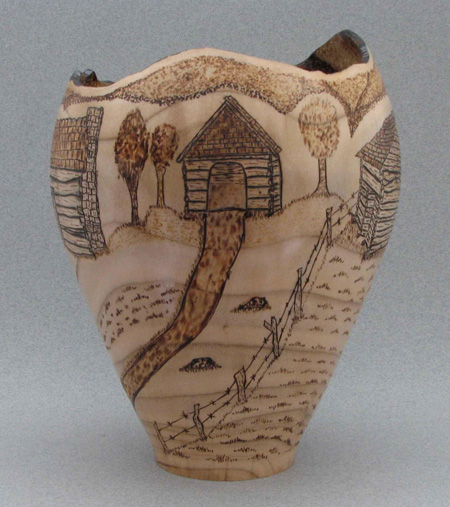 This month we are featuring a beautiful turned piece by Bill Stephenson, inspired by highland farmsteads in the Appalachian and Allegheny Mountains of the eastern United States and featuring some stunning woodburning.
Take a closer look at this impressive woodturning!
---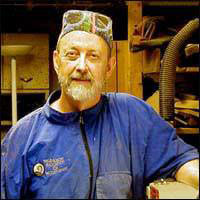 Light on the Subject

Well, I found a useful tool for all of you who don't have enough light in your workshop.
I just turned 68 years old and for some reason my shop never seems to have enough light so I can see what I'm doing.
So here's what I did: