How to Turn an Egg
By Curtis Turner
Round Rock, TX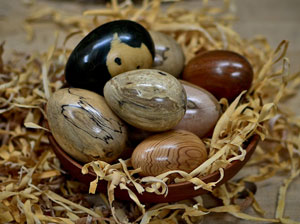 With Easter right around the corner, we thought we would rerun this 'Classic Curtis Turner' column on how he turns an egg on the lathe.
One benefit of turning wooden eggs is the sheer practice of tool control it requires of the turner. Yes, the first few eggs will be a scrambled mix of mistakes. (Sorry, I couldn't resist the pun.) But at least you are practicing with small bits of wood, and not wasting larger blanks.
CLICK HERE to learn how to turn your own egg:
---
VIDEO: Full-Sized Easy Wood Tools Turning Tools
By George T. (Terry) Chapman
Fairburn, Georgia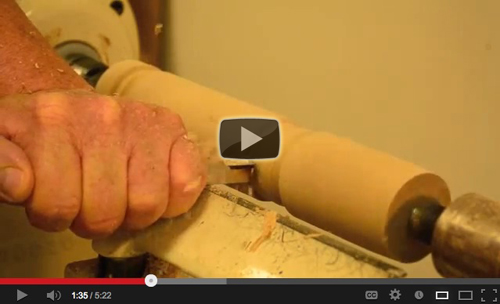 Take a closer look at some of the capabilities of the full-sized Easy Wood Tools Turning Tools in this video as Terry Chapman uses the full-sized Easy Rougher , Finisher and Detailer to turn a spindle.
CLICK HERE to watch the video:
---
1/2 inch Drill Chuck for #2 Morse Taper

This perennial bestseller lets you hold small turning in your lathe's headstock, or drill bits in the tailstock. It holds items up to 1/2" in diameter and tightens with the included chuck key. Fits lathes that take #2 Morse Taper(2MT) accessories.

CLICK HERE for more info:

Sorby Stebcentre

The Stebcentre's spring-loaded center point allows you to set your workpiece in place (or remove it) while the lathe is turning. Your workpiece spins when you increase tailstock pressure and the Stebcentre's teeth bite into the wood. With light pressure it will drive your work, but allow it to stop if you have a catch, minimizing damage to your workpiece. With increased pressure it will power through even the heaviest cuts. Fits #2 MT headstock spindle.

CLICK HERE for more info:

---

Visit Highland's TURNING TOOL Department

Visit Highland's LATHE Department
Want to receive
The Highland Woodturner EVERY MONTH?
CLICK HERE to sign up!
---

We invite you to
SEND US PHOTOS
of your woodturning projects or shop along with captions and a brief history and description of your woodturning. (Email photos at 800x600 resolution.) Receive a $50 store credit if we show your turning or shop in a future issue.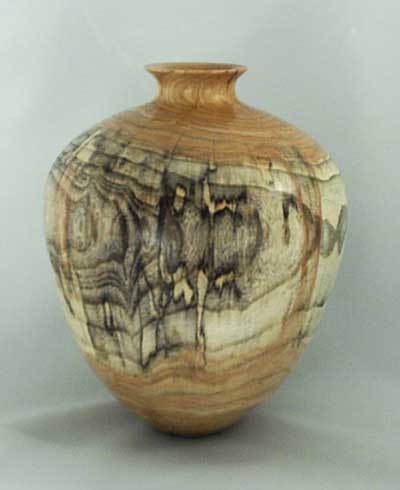 ---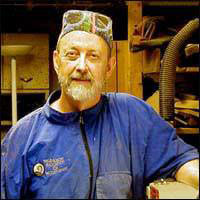 A Dust Hose That Stays In Place!

Finally, a dust hose that stays in place.
I have been looking for a dust hose for my lathe that is easy to connect and when bent, stays bent. I think I may have finally found one.
CLICK HERE to read how to make your own woodturning a little less dusty: