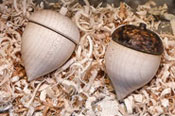 Acorn Turning and Burning

By Curtis Turner
Round Rock, Texas

Curtis has turned acorns many times, but for this specific project he decided to add a special element of wood burning to the cap of the acorn.

CLICK HERE to learn how:


---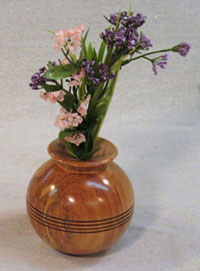 Project: A Wobbly Weedpot

By Rick Morris
Duluth, GA

Do you remember weebles? They came with the old saying "weebles wobble but they won't fall down." Recently, Rick Morris thought it would be fun to make one of his weedpot turning projects into a weeble weedpot. In this article he explains his research and testing process, and also goes over the details and step by step process of how to make your own.

CLICK HERE to find out more:


---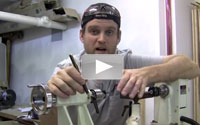 Video Product Tour: Turning a Pen

In this classic Highland video, Morton demonstrates how to turn wooden pens, which are a quick project and make great, useful gifts for friends and family.

CLICK HERE to watch the video:

Check out Pen Kits and Pen Turning Accessories at Highland:


---



Bodger Set of 6 HSS Turning Tools

Whether you are a beginning woodturner or a seasoned pro, our Bodger turning tools offer a very affordable, high–quality alternative to British turning tools. Made from high–speed steel, these rugged tools are quite tough with a Rockwell hardness of Rc 60. We have found them to be ideal for use by students in our turning classes, and we guarantee they will ably serve the needs of any woodturner who wants exceptional performance at a very affordable cost.

CLICK HERE for more info:




Pens From the Wood Lathe

Step-By-Step Instructions for the Wood Turner

A detailed and well illustrated instruction on setup, turning and finishing along with suggestions for expanding you repertoire of materials and styles. This book details the step by step process of turning your own wooden pens with 273 color photos and all of the instructions you need.

CLICK HERE for more info:

---


Visit Highland's TURNING TOOL Department

Visit Highland's LATHE Department

Visit Highland's TURNING EQUIPMENT Department


Want to receive
The Highland Woodturner
EVERY MONTH?

CLICK HERE to sign up!
---

We invite you to SEND US PHOTOS of your woodturning projects or shop along with captions and a brief history and description of your woodturning. (Email photos at 800x600 resolution.) Receive a $50 store credit if we show your turning or shop in a future issue.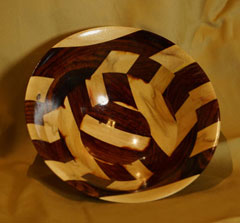 This month we are sharing the woodturning projects of Bruce Hoover who is a member of the Comanche Trail Wood Turners Club in Midland, TX, and credits a lot of his turning success to his fellow club members.

CLICK HERE to see Bruce's woodturnings:


---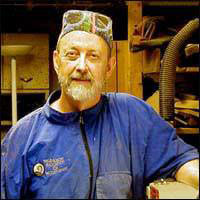 Making a Lathe Vise

This month, Phil has a tip on making his own lathe vise to help him hold the projects he is turning.

CLICK HERE to read Phil's tip:


---
Upcoming Turning Classes at Highland

Many classes fill up quickly, so please register now to make sure we hold a spot for you.

June 20 Beginning Turning
July 15 Sharpening for Turners
July 18 Basic Bowl Turning

Classes Suitable for Teens
View Slideshow of a Beginning Turning Class with Hal Simmons


---
Recently Featured Products
Galbert Woodturner's Caliper
Woodturner's 3/8 inch Bandsaw Blade
Gladstone HSS Tip Turning Scrapers
Learn To Turn - 2nd Edition
Rikon 70-220VSR 12-1/2 inch Midi Lathe
Getting Started in Woodturning
Deluxe Pepper Mill Kit
Tormek T-4 Sharpening System