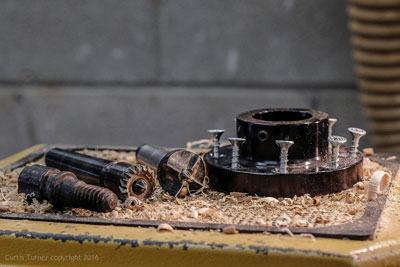 Methods of Workholding
By Curtis Turner
Round Rock, TX
While describing various methods for holding stock during a class, it occurred to me that for a machine that just spins wood there are many ways to hold material on a lathe. I wanted to outline a few methods and devices for workholding. This in no way is a truly comprehensive list but more of an outline of various methods. I hope this will give you a few new methods to consider.
Turning Cherry Bed Posts - Part 3
Turning the Finials
By Temple Blackwood
Castine, ME

In this 3-Part Series , Temple Blackwood has been commissioned to make the turnings for a 4-post cherry bed. In Part 3, Temple discusses turning the finials with a simple ball and cove.

Click here to read Part 3

Upcoming Matt Moulthrop Symposium in Atlanta on 11/3/16

On Thursday, November 3rd, internationally known wood turner Matt Mouthrop will be featured at a symposium in conjunction with a fine art show at the Atlanta Country Club. The events will support the 11.5 acre McFarlane Nature Park, owned by the Cobb Land Trust, run and supported entirely by volunteers.


Click here to find out more info:
Featured Turning Products
Woodturner's 3/8 inch Bandsaw Blade

Our 3/8" wide WoodTurner's Bandsaw Blade, with 3 TPI, alternate set with raker tooth pattern and stout band thickness of .032", is the blade you are looking for if you want to create bowl blanks from green wood on the bandsaw. The significant tooth set of this blade provides ample room to keep the blade moving through dripping wet, kerf-closing, growth-tensioned logs.


Click here for more info

Bodger Set of 6
HSS Turning Tools

Whether you are a beginning woodturner or a seasoned pro, our new Bodger turning tools offer a very affordable, high–quality alternative to British turning tools. Made from high–speed steel, these rugged tools are quite tough with a Rockwell hardness of Rc 60.


Click here for more info
Turn Your Own Holiday Gifts!



Pen Turner's Bible




Slimline Pen Kit




Pen Blanks




Deluxe Pepper Mill Kit




Woodturning Christmas Ornaments




Turning Techniques and Projects
More Turning Products for your Shop



Tormek T-8 Sharpening System




Flex Arm Magnetic
LED Work Light




Getting Started in Woodturning




Rikon 70-220VSR 12-1/2 inch Midi Lathe




Tormek T-4 Sharpening System




Easy Wood Tools




Tormek SVD-186
Gouge Jig




Rikon 14 in Deluxe Bandsaw 10-326
Click the images below to visit some of our most popular tool departments
| | | | | | | |
| --- | --- | --- | --- | --- | --- | --- |
| | | | | | | |
| Finishing | Books | Clearance | Festool | Planes | Sharpening | Wood Turning |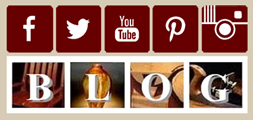 Highland Woodworking
1045 N. Highland Ave. NE
Atlanta, Georgia 30306
Tel. 800-241-6748
Email us at email@highlandwoodworking.com
Visit us on the web at www.highlandwoodworking.com
Copyright © 2016 Highland Hardware, Inc.

Errors regarding pricing and specifications are subject to correction.
SOME SALE QUANTITIES MAY SELL OUT and become unavailable at the advertised price.