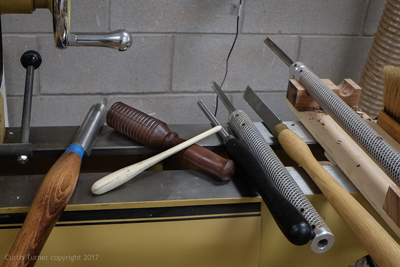 What Type of Turning Tools Should You Purchase?
By Curtis Turner
Round Rock, TX
My students often ask what type of tools they should buy. Specifically, should they buy inexpensive tools or go straight for the expensive ones? I think this question deserves a bit of discussion and does not have a single best answer that fits everyone, but this does not mean one should sink into analysis paralysis.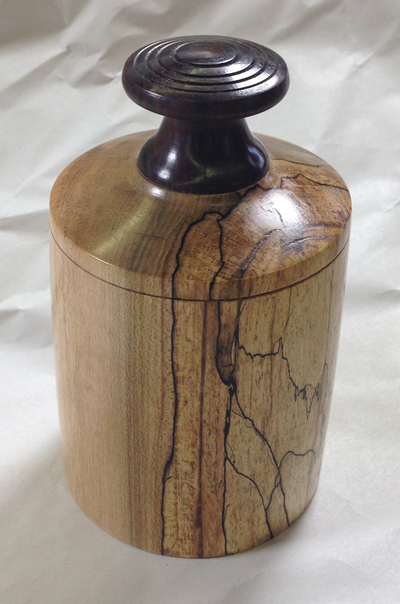 Woodturning a Lidded Box - Part 1
By Temple Blackwood
Castine, ME
One of the typical quandaries of woodturning matched-grain, lidded boxes begins with the initial decision of whether to turn and part off the top in its upright vertical orientation or whether to turn the top inverted. Like many such woodturning puzzles, the answer lies in the wood and the artisan's vision of the completed box, but the actual decision must be made as a beginning step in the process and actually does make a difference.
Featured Turning Products
Tormek Bench Grind Mount

Tormek's BGM-100 Bench Grinder Mount allows users to apply any of several Tormek jigs to a dry grinding wheel, including the SVD-185 Universal Gouge Jig, SVS-50 Multi-Jig (for skews and traditional grinds on gouges), the SVD-110 Tool Rest (for scrapers)and is also compatible with the TTS-100 Turning Tool Setter and the TNT-300 Woodturner's Instruction Box. Now owners of traditional dry bench grinders can achieve the accuracy of a Tormek machine while shaping profiles on turning gouges, skews and scrapers as well as many carving tools.


Click here for more info

Woodturning - A Foundation Course
With DVD

Woodturning: A Foundation Course W/ DVD thoroughly teaches basic turning skills and knowledge, with copious illustrations and succinct text, laid out in progression from timber to tools to turning. We strongly recommend this book for any beginning turner looking for a solid foundation in the craft. This is the book we most often recommend to our beginning turners, as well as the experienced turner.


SAVE 30% on this title!
More Turning Tools and Books for your Shop



Easy Wood Tools




Bodger Set of 6 HSS Turning Tools

Click here
for more info




Woodturners Mini-Texturing Tool Hardware Parts Kit




Woodturner's 3/8 inch Bandsaw Blade

Click here
for more info




Tormek T-8
Sharpening System




Tormek SVD-186
Gouge Jig

Click here
for more info




Rikon 8 inch Professional
Low Speed Bench Grinder




Rikon 70-220VSR
12-1/2 inch Midi Lathe




Shop Smock

Click here
for more info




Flex Arm Magnetic
LED Work Light




1/2 inch Keyless
Drill Chuck




Deluxe Pepper Mill Kit




Woodturning with
Ray Allen




Lathe - Missing Shop Manual




Turning Techniques
and Projects




Art Of Segmented
Wood Turning
Click the images below to visit some of our most popular tool departments
| | | | | | | |
| --- | --- | --- | --- | --- | --- | --- |
| | | | | | | |
| Finishing | Books | Clearance | Festool | Planes | Sharpening | Wood Turning |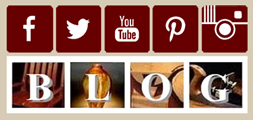 Highland Woodworking
1045 N. Highland Ave. NE
Atlanta, Georgia 30306
Tel. 800-241-6748
Email us at email@highlandwoodworking.com
Visit us on the web at www.highlandwoodworking.com
Copyright © 2017 Highland Hardware, Inc.

Errors regarding pricing and specifications are subject to correction.
SOME SALE QUANTITIES MAY SELL OUT and become unavailable at the advertised price.