Bandsaw Adjustment
By Phil Colson
Atlanta, GA
If you haven't watched the Band Saw Clinic with Alex Snodgrass, you should (scroll down below). The main tip I got from Alex is where to put the bottom of the gullet of the blade on the upper wheel. Now I have been using my bandsaw for over 30 years and have been happy by putting the blade in the middle of the upper wheel. I don't do any re-sawing , I'm a turner. Cutting green wood doesn't take precision, so I thought I didn't need to put the bottom of the GULLET of the blade in the center.

The other night I was cutting up some fresh silver maple and my blade froze up. I was using a Woodturner's Blade , and yes it was old and needed replacing. This time I put the bottom of the gullet in the middle of the upper wheel. Well, it does make a difference! The blade cut easier and went where I needed it to go.

Sometimes it a takes an old horse awhile to DO the new trick.

---
Phil can be reached directly via email at woodturnerphil@gmail.com .
Return to The Highland Woodturner front page
Click the images below to visit some of our most popular tool departments
| | | | | | | |
| --- | --- | --- | --- | --- | --- | --- |
| | | | | | | |
| Finishing | Books | Clearance | Festool | Planes | Sharpening | Wood Turning |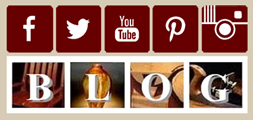 Highland Woodworking
1045 N. Highland Ave. NE
Atlanta, Georgia 30306
Tel. 800-241-6748
Email us at email@highlandwoodworking.com
Visit us on the web at www.highlandwoodworking.com
Copyright © 2017 Highland Hardware, Inc.

Errors regarding pricing and specifications are subject to correction.
SOME SALE QUANTITIES MAY SELL OUT and become unavailable at the advertised price.