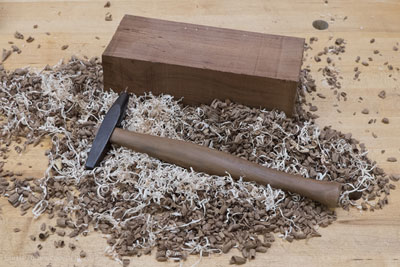 Off Center Turning
By Curtis Turner
Round Rock, TX
Off center turning can be fun and exciting but it can also be a bit wild or scary, as some have called it. The principles in this article can be used to turn off centered goblets, candle sticks, handles and other items. For the purpose of this article, we will focus on turning a replacement handle for a small tack hammer.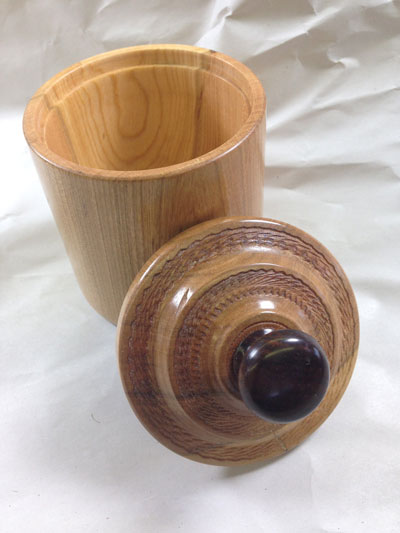 Woodturning a Lidded Box - Part 2
By Temple Blackwood
Castine, ME
In Part 2 of this series , I turn a box lid from a box-block in the inverted position. Working in this method allows the turner to do much more to embellish the underside of the lid before parting it off, reversing it, and fitting it to the body before shaping the knob/finial.
Featured Turning Products
Pen Turner's Abrasive Kit

This very handy sanding assortment includes four 1" x 20' rolls of J-weight cloth-backed abrasives in a pull-out dispenser box-perfect for finishing pens and other between-centers turnings. Pack contains resin-bonded aluminum oxide in 150, 240, 320 and 400 grit for the finest finishing.


Click here for more info

Rikon 14 inch Deluxe Bandsaw 10-326

The Rikon 14" Deluxe Bandsaw is a great choice for all kinds of woodworkers. Furnituremakers will like the large 13" resawing capacity and cutting accuracy. Woodturners will like the stability the large table provides when roughing bowl blanks. You can even cut non-ferrous metals on low speed.


Click here for more info
More Turning Tools and Books for your Shop
Click the images below to visit some of our most popular tool departments
| | | | | | | |
| --- | --- | --- | --- | --- | --- | --- |
| | | | | | | |
| Finishing | Books | Clearance | Festool | Planes | Sharpening | Wood Turning |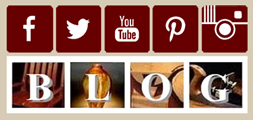 Highland Woodworking
1045 N. Highland Ave. NE
Atlanta, Georgia 30306
Tel. 800-241-6748
Email us at email@highlandwoodworking.com
Visit us on the web at www.highlandwoodworking.com
Copyright © 2017 Highland Hardware, Inc.

Errors regarding pricing and specifications are subject to correction.
SOME SALE QUANTITIES MAY SELL OUT and become unavailable at the advertised price.