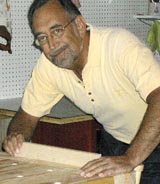 by Steven D. Johnson
Racine, Wisconsin




(Page 4 of 5)
Previous Page 1 2 3 4 5 Next Page


A New Workshop — All My Own!

For the past year or so, readers of this column and watchers of the Down To Earth Woodworking videos have requested a "tour" of my shop and I have resisted. Highland Woodworking publishes a very popular monthly "Show Your Shop" feature in the WoodNews Online Newsletter and it seemed to me that there were hundreds of woodworkers that had better and more creative, cleaner and more efficient, more attractive and more interesting shop spaces than mine.

For the past few years, corporate relocations, short tenures in each town, and a dose of real estate prudence have dictated that we lease homes rather than purchase. Two years in one town, then two in another, then two in yet another was hardly conducive to "home equity building." For what I knew was to be a short tenure, it seemed inadvisable to put down my woodworking roots too deeply in any shop. I was loath to spend too much money modifying a garage or basement in a home I did not own, and was hesitant to attach anything too permanently to walls, floor, or ceiling. My last three workshops have all looked and felt temporary, simply because they were. So, why waste your time showing you a garage with tools when there are so many more interesting shops queued up to be featured in the "Show Your Shop" column?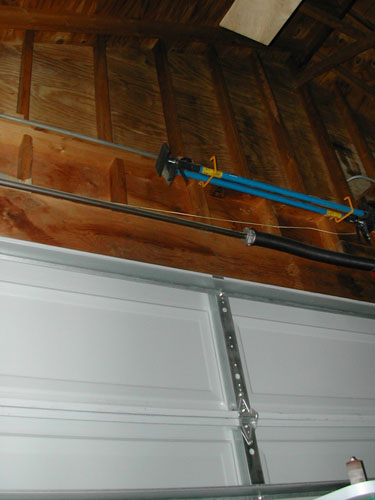 Figure 6: With a thin piece of tin separating me
from the elements, insulating the walls and rafters
seemed, I don't know, sort of "wasteful."
Now a degree of residence permanence is anticipated, and I will again build a shop that will be "all my own." And, if for no other reason than to point out some compromises you can make in a non-permanent shop, I thought it might be helpful/instructive to look at some lessons learned and to review the wish list that has been created from the experiences of my present shop.
A video tour of the current Down To Earth Workshop has just been posted to Highland Woodworking's YouTube site. In a couple of weeks I will be posting a "before" tour of my new (old) garage in its current (rather sad) state. Following are a few of the "must haves," and "want to haves" for my new shop, and a list of mistakes I have made and mistakes I hope to avoid in my new space.
First, as a non-permanent resident, a garage simply has to stay a garage. While I may be content to scrape snow and ice from my vehicle, the next resident of this house may not give a whit about woodworking and may value warmer and drier access to his/her car. So, the big sheet metal heat exchanger, commonly called a garage door, had to stay. Along with it, the attendant garage door opener that foils my overhead storage and hangs down enticingly, always there, ready to thwart my attempts to stand a board on end or flip it end-for-end. Of course, as luck would have it, the existing garage door was un-insulated, drafty around the edges, and prone to rattling in the wind with a most mournful sound, usually while I am in the middle of filming a video.
The roof rafters are un-insulated as well. I was being cheap, not putting insulation in, though I suspect my savings in utility bills would have already offset the cost, and the next resident would have had even warmer access to her car on frosty January mornings. Oh well, live and learn, as they say.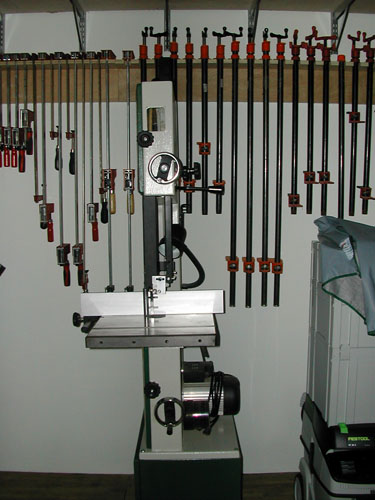 Figure 7: The clamps are hanging straight.
Everything on the floor has the "gangsta lean."
The garage floor, per code and good building practices, tapers about one inch every ten feet, from front to back. Therefore, nothing in my shop is level. Not being a permanent garage-to-shop conversion, I lived with it. The concrete is cold – ice cold – so I laid DriCore panels in an area under and around my workbench as a temporary fix. DriCore is an excellent product available at most home centers, that will help isolate your feet from the cold concrete floor.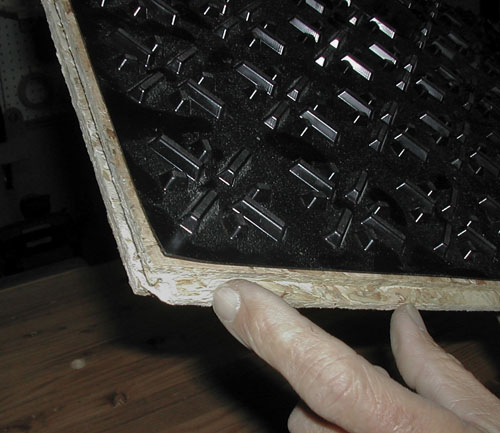 Figure 8: DriCore panels are a good way
to provide temporary comfort and warmth
for cold concrete floors.
Small irregularities in level can be fixed with the leveling accessories DriCore provides, but a big continuous slope cannot be corrected. I really want a warm level floor.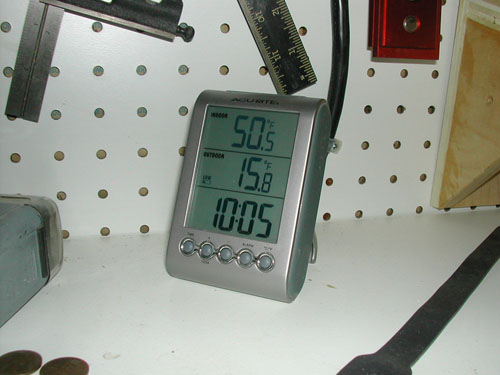 Figure 9: An indoor/outdoor thermometer is nice,
if for no other reason than a reminder that,
"I'd rather be woodworking!"
It may seem as if my new shop wish list is predominately temperature/climate-related. Keep in mind that as I am writing this, the outside temperature here is 15 degrees. No, that is not Celsius. It is not the wind chill factor. That, my friends, is the midday temperature. But thermal comfort is just part of the equation.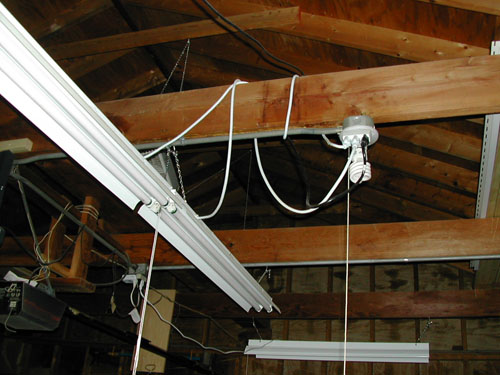 Figure 10: This is not really as bad as it looks...
well, I guess it is, actually.
Lighting is important, too. Not wanting to permanently install lighting, eight four-foot long fluorescent shop lights hang on chains attached to the rafters. The lights are powered by an embarrassing maze of extension cords, and each turns on individually with a pull cord. More lighting, maybe a single switch or "zone" switching...I will add these to the wish list. Just think, no more walking into dangly pull cords!
Even though it will be left behind for the next resident, I had to run additional electricity to the shop. An electrician added two breakers and ran one 25amp 220 volt line and one 20amp 110 volt line (I don't "do" circuit breaker panels, remember?). I got by for the past two and a half years with extension cords and by judiciously running only certain equipment simultaneously. Many a day I have dreamed of a hundred-amp subpanel with many, many outlets, more lights than I need, and the chance to buy some big honking 220 volt equipment!
Because of the layout, the side door into the garage doubles as the primary ingress/egress for the house. Familiar guests use the side door, too. Only Halloween revelers and politicians come to the front door. The side door access is fine, and relatively common.
But I get somewhat cranky when grocery bags, parcels, and packages are temporarily parked in the garage on their way into the house, and when garbage and recyclables are temporarily parked in my shop on their way out. Even worse, after a trip to the super big-box wholesale club store, it seems my shop becomes temporary storage for bulky items that will not fit in the house. Think of that giant jug of laundry detergent, the 32-pack of bottled water, and the appliance-size package of paper towels. I know it happens to you, too, right?
Some of the non-woodworking storage is not so temporary. My shop seems destined to be the repository for the bag of seed for the birds, the salt for the sidewalk, the windshield washer liquid for the car, and various other bits of contemporary living detritus.
A garage with a little "separation" from the house would be awesome. Better yet, a separate side entrance to the house would solve the problem permanently. My new (old) house and garage should be just the ticket.
Even though temporary, there are some nice things about my current garage. Right behind (or in front of, depending on perspective) my workbench, is a well-placed and reasonably efficient window. It gives some much-needed natural light and I enjoy taking a break with a cup of coffee and watching the birds gather around the feeder. My new (old) garage shop will need windows added.
I love the space in my current garage. I know, I have complained about lack of space repeatedly, and even built special storage units to conserve floor space, but the fact is, my current garage shop is pretty big. I have certainly had smaller shops than this two-and-a-half car garage. At least for now, the new garage I will be transforming has a slightly smaller footprint...but more about that later.
Around the perimeter walls of my shop are "French cleats." This is a good solution for hanging everything from pegboard walls to cabinets if your set-up may not be permanent or if you like to rearrange. Time to move? Take the cabinets and leave the cleats!
The screw-in hook business at the local hardware store declined precipitously after I got moved into my current shop space. Screw-hooks hold light fixtures, fans, and more. Again, when it's time to go, I can just "un-hook" and leave.
Almost everything in the shop is on wheels, with the exception of my main workbench. Of course wheels make it easy to move equipment and cabinets around the shop, but they also make it easier to move equipment into the moving van.
Here are a couple of points to remember about setting up shop in a temporary space:
If you attach it, it will probably stay when you leave. Make sure whatever it is will add value and is okay with the owner.
If you are staying longer than a year, insulation will probably provide a good return on investment, and certainly you will be more comfortable if you live in "cold country."
If, by necessity, you have to use extension cords, be careful. Watch out for "line loss" due to the length/gage of cords, do not overload circuits, do not trip! There is an upside to limited electricity. You can only run one machine at a time and have to unplug it to plug another in. That can be a type of built-in safety feature! Use it wisely.
Look into DriCore panels as a temporary (removable) flooring compromise. The 2 foot square OSB panels are covered with a plastic material on one side that elevates the panels off the floor for air circulation (and a degree of insulating effect), are cut with a tongue-and-groove for interlocking, and can be quickly installed in specific areas as needed.
(Page 4 of 5)
Previous Page 1 2 3 4 5 Next Page
---
Return to Wood News front page