Here's My Woodworking!
by Rick DeFrain
Nescopeck, PA
Click on any picture to see a larger version.
I've been enjoying woodworking for 29 years now. I started with my own furniture, then hit the market with country style woodcrafts. In 2010, I finally built my own separate shop for custom woodworking.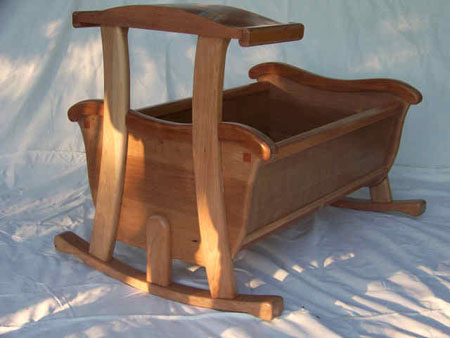 This is my revised heirloom cradle. I constructed it using solid cherry & mahogany. It was a custom ordered surprise gift for a baby shower. It took some time to perfect the rocking motion but worth every minute! I was told "it was the star of the party"!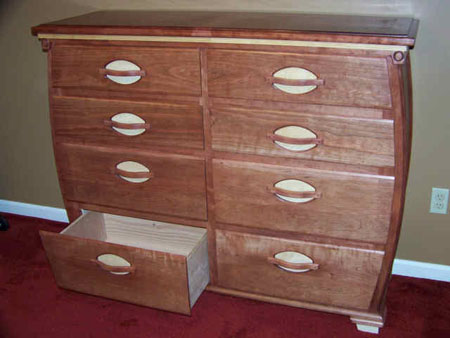 This is a custom over-sized chest of drawers with steam bent sides & dovetail drawer slides. I constructed it using cherry & maple.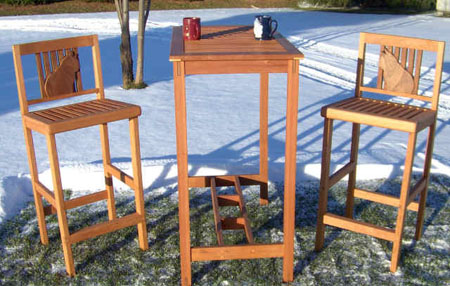 This is a custom bistro set for exterior use, constructed with spanish cedar & mahogany. The interesting part of this project was the seat backs. The cat & slats are 1 solid piece. I practiced every bit of joinery I could on this piece.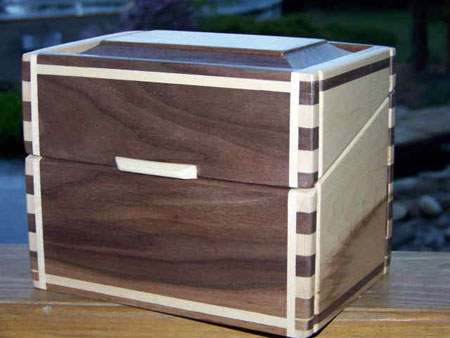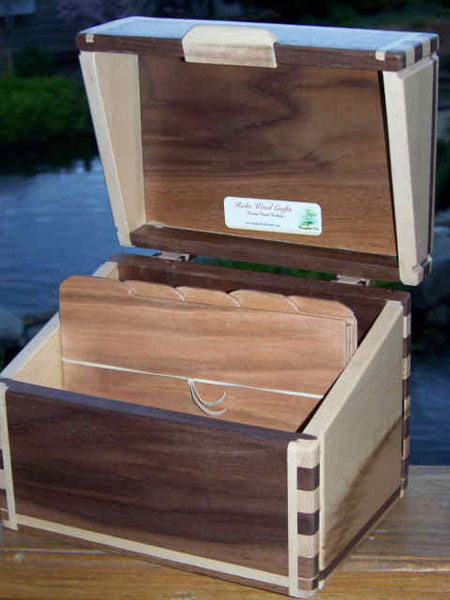 These pictures show my custom walnut & maple recipe box with cherry index card spacers.
---
You can email Rick at de3king@epix.net.
Would you like to see your woodworking in this column? We invite you to SEND US PHOTOS of your favorite woodworking projects along with captions and a brief history of your woodworking. (Email photos at 800x600 resolution.) Receive a $50 store gift card if we show your stuff in a future issue.


Return to Wood News front page