Here's My Woodworking!
by Lance Chase
Amsterdam, NY
Click on any picture to see a larger version.
Hello, I am Lance Chase, a woodworker who is Legally Blind and living in Amsterdam, New York.
Living in the foothills of the Great Adirondack Mountains all my life and knowing some of the history of the mountains and the great adventurers that explored and hunted there, I decided to try my hand at building an Adirondack Guide Boat.
I really didn't think of it till my wife and I went on a camping trip in the mountains back in 2009. There was an Adirondack Authors Book Signing night down in Long Lake NY and we went. While there, my wife found this book about the boat and showed it to me. I asked her what she wanted me to do with the book and she said "Read the book and Build the Damn Boat."
The book is "Building an Adirondack GuideBoat" by John Michne & Michael Olivette. She took me back to the author and I struck up a conversation that turned out to be the beginning of a great friendship. John assured me that I could build the boat and if I ran into any problems, he would help me out.
Well, I started to build the preliminary items that were needed for the boat: stands, strongback, rib forms, rib patterns and such when I got home from camping and reading the book. The book reading was not easy being Legally Blind...I did manage though.
It took me 4.5 months to build the boat and when it was done I was amazed at how it came out. I water tested for leaks (NO LEAKS!) in May of last year and then Memorial Day weekend took it on its Maiden Voyage. It rows very nice and glides through the water effortlessly. It took me a few times to get used to crossing my hands to row it but I eventually got it down.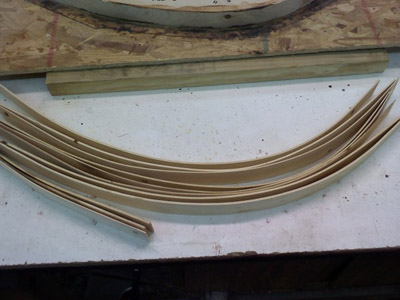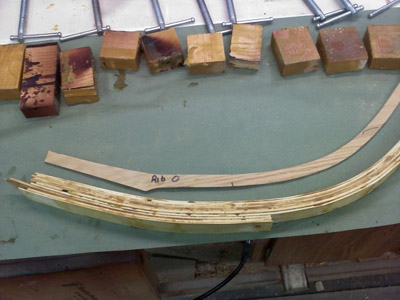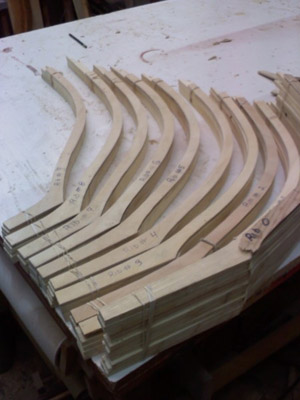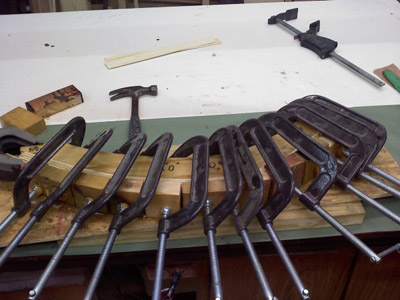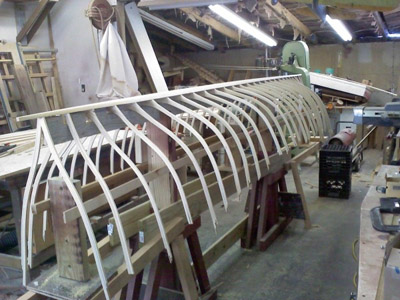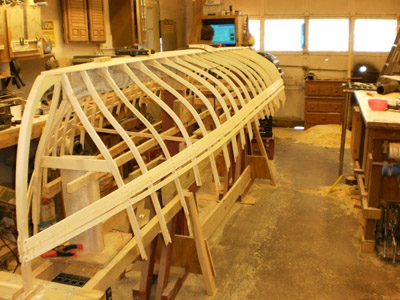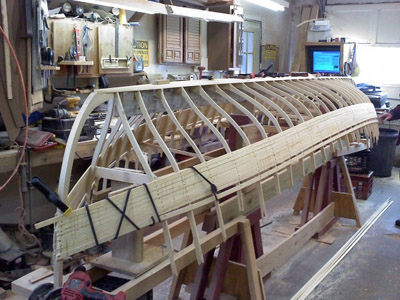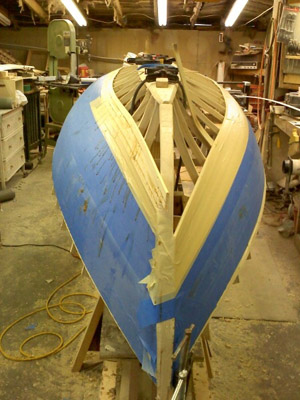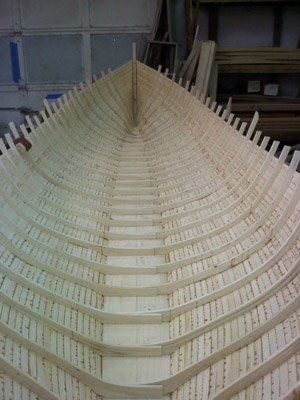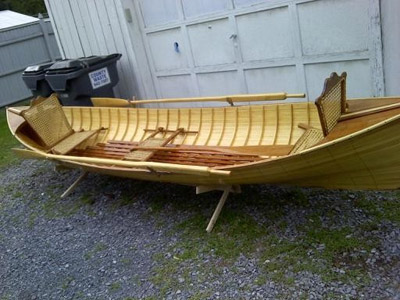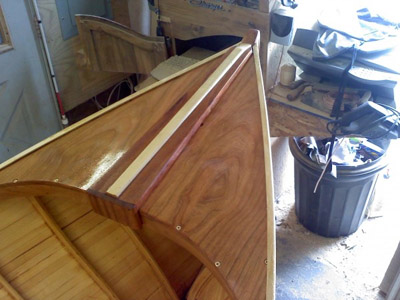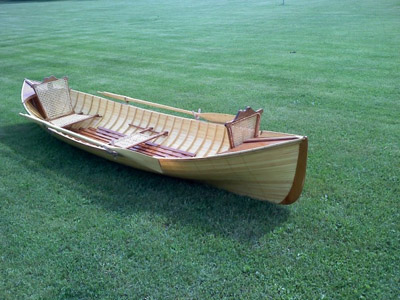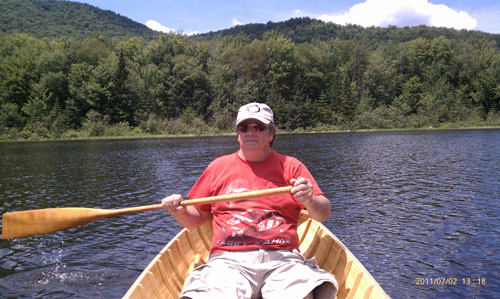 ---
You can email Lance at adirondackbuilt@gmail.com.
Would you like to see your woodworking in this column? We invite you to SEND US PHOTOS of your favorite woodworking projects along with captions and a brief history of your woodworking. (Email photos at 800x600 resolution.) Receive a $50 store gift card if we show your stuff in a future issue.
Return to Wood News front page