Here's My Woodworking!
by Phil Rasmussen
Hendersonville, NC
Click on any picture to see a larger version.
Having grown up on Danish Modern furniture, which is an offshoot of the Shaker style (so I'm told), I've come to enjoy the unadorned furniture of our American heritage. I recently had the opportunity to make a coffee display/curio table to fit into a living room with Mission style furniture in it.
I draw attention to the coffee table because it would display artifacts from the owner's past. I decided to use a lighter wood than the standard quarter-sawn oak found in Mission furniture. Also having a preference of using two contrasting woods in my furniture-making, I chose to make the table out of birds-eye maple and black walnut for accents.
I like to make mission and shaker style furniture with a twist. I usually use woods other than the traditional oaks for my projects and will usually use a primary hardwood and a secondary contrasting wood for highlights. For example maple with walnut. This approach has become a signature for my furniture making. In addition to furniture I also make home decor items and turn pens.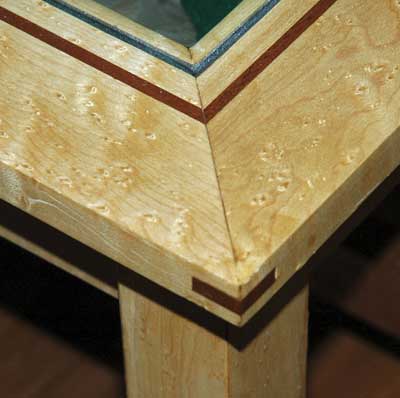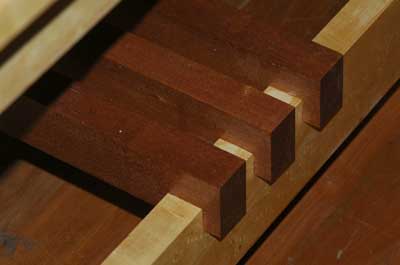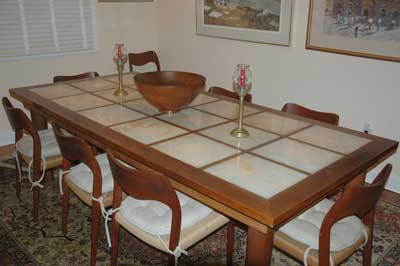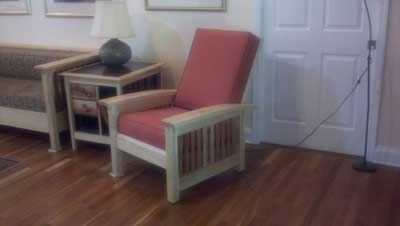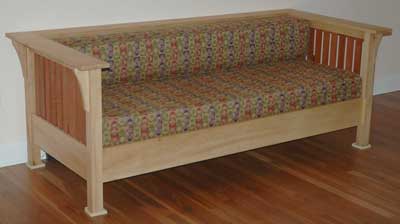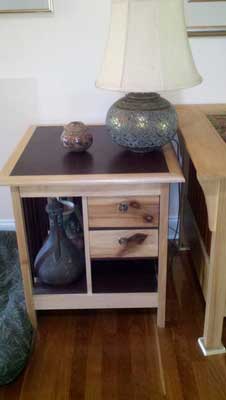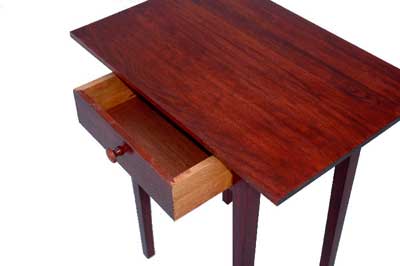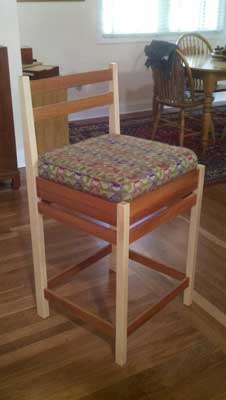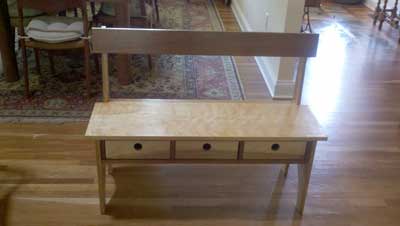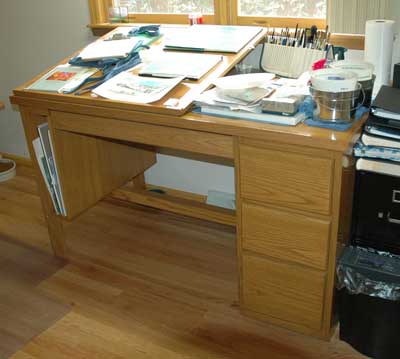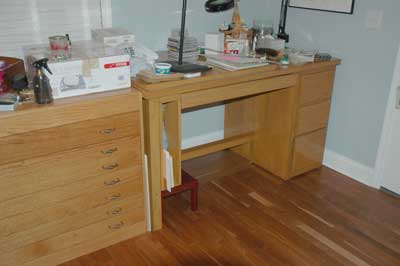 ---
You can email Phil at pmrii@aol.com.
Would you like to see your woodworking in this column? We invite you to SEND US PHOTOS of your favorite woodworking projects along with captions and a brief history of your woodworking. (Email photos at 800x600 resolution.) Receive a $50 store gift card if we show your stuff in a future issue.
Return to Wood News front page