Finishing with "Crackle"
By Alan Noel
Professional Wood Finisher
Through the years a decorative finish known as a "crackle" finish is still asked for by our customers. Now that the rustic look is back we are getting many more requests for this type of finish again. This finish is used to mimic a very old painted finish that has cracked and faded over a long period of time.
Here are some tips on using "crackle" finishes:
If you are proficient with spray equipment a ready made mixture of crackle lacquer is available from your supplier. Read and follow the directions.
Another way and, in my opinion the most authentic way to recreate this effect is to use premixed Franklin hide glue as the crackle medium.
Paint the project with a coat of flat latex of your choice. This color will show through the cracks of the top coat of paint.
Now, using the hide glue paint the piece with the hide glue as fast as you can making sure to cover the entire surface.
The thicker the glue the larger the cracks, the thinner the glue the smaller cracks.
After the glue has dried completely apply the top coat of latex paint.
Time is of the essence. If you have a paint sprayer use this to apply the topcoat. If not, use a large brush to apply the topcoat AS FAST AS POSSIBLE only going in ONE direction.
Stand there and watch the glue do its magic. The effect will be almost immediate. Let dry completely and apply a light coat of varnish to keep moisture and humidity from reactivating the glue (it loves moisture).
The color combinations are endless and as always, practice on scrap first to get the hang of it.
---
Alan can be reached directly via email c/o Alan Noel Furniture Refinishing at anoelfurniturere@bellsouth.net .

Visiting Atlanta? Attend one of Alan's upcoming highly informative Highland Woodworking wood finishing seminars:
May 11, 2016 French Polish Workshop
May 21-22, 2016 Antique Restoration


Return to Wood News front page
Click the images below to visit some of our most popular tool departments
| | | | | | | |
| --- | --- | --- | --- | --- | --- | --- |
| | | | | | | |
| Finishing | Books | Clearance | Festool | Planes | Sharpening | Wood Turning |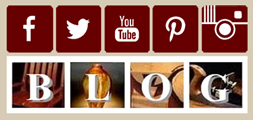 1045 N. Highland Ave. NE
Atlanta, Georgia 30306
Tel. 800-241-6748
Email us at email@highlandwoodworking.com
Visit us on the web at www.highlandwoodworking.com
Copyright © 2016 Highland Hardware, Inc.

Errors regarding pricing and specifications are subject to correction.
SOME SALE QUANTITIES MAY SELL OUT and become unavailable at the advertised price.