Save $300 on our
Rikon 18" Bandsaw


Only $999.99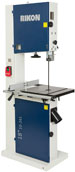 Here's a great buy in a large capacity bandsaw. Featuring a powerful 2 HP 220 volt induction motor, Rikon's model 10-341 18" bandsaw offers much greater capacity than other bandsaws in this price range.
ONLY while limited supplies last
---
Rikon 10" Bandsaw
Now only

$199.99

This little gem has proven itself to be an excellent value as a compact bandsaw. We've now sold well over a thousand of them! We highly recommend it as your first bandsaw bought on a budget, or as a second bandsaw that helps you avoid having to constantly swap blades on your main bandsaw. This special purchase makes it extremely affordable.
ONLY while limited supplies last
---
WOOD SLICER Testimonial

I recently purchased a 3/4 inch blade. It certainly is everything you claimed it to be. My 18 inch bandsaw always frustrated me. I was never sure if it was the blade, the fence, or the guides. The saw now performs as it should, at a much lower decibel than before. The blade set-up instructions are informative and well written in layman's terms. Thank you for a quality product. — Dennis

Get Yourself a Wood Slicer:


---
If your shop's bandsaw work is so demanding that your bandsaw blades become dull too quickly, our Lenox Tri-Master Carbide-tipped bandsaw blade may be your solution.
CLICK HERE for more info:
---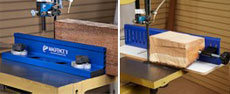 ---

Exceptional Narex Rasps
After the huge success over the last few years of our Narex chisels manufactured in the Czech Republic, we are pleased to introduce these Narex rasps that we feel are another excellent value.
CLICK HERE for more info:
---
FREE SHIPPING on Leigh Jigs in lower 48 states
Our Leigh Dovetail Jigs and Frame Mortise and Tenon Jigs will turn your shop into a cabinet factory.

CLICK HERE for more info:
---

---
Mirka CEROS Sanders and Abranet Mesh Abrasives
The Mirka CEROS sander is a revolutionary development in random orbit sanders. It combines the best features of electric and pneumatic sanders in one electric sander. Half the size and weight of traditional electric sanders, its low profile and palm lever switch make it very easy to handle with one hand.
Used with Mirka's unique Abranet mesh abrasives and a good dust extractor, the improved dust collection efficiency results in a better quality finish, a cleaner workspace and longer abrasive life.
Check out this awesome
Mirka combination:
---
Mirka Abranet Mesh Abrasive: Tool Review
By Jeffrey Fleisher
New Market, VA
Mirka's innovative 'net' sanding concept is unlike any other sandpaper on the market today. Their patented construction consists of a dense network of polyamide fabric threads onto which the abrasive grit is bonded. This open weave, net structure means that no dust particle is more than 0.5mm from a dust extraction hole. The result is phenomenal dust extraction across the entire abrasive surface and virtually dust-free sanding!
CLICK HERE to read the rest of the review:
---
Whiteside
Ultimate Trim Bits

If you rout with templates a lot, the Whiteside Ultimate Trim Bits are for you. Their compression spiral design results in smooth cuts with no tearout - no matter what direction you rout.
Click here for more info:
---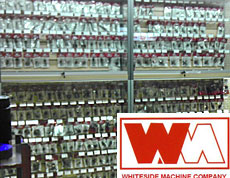 Whiteside Router Bits
The BEST bits are Made in USA
Whiteside Router Bits, manufactured in NC since 1982, have consistently rated BEST OVERALL and BEST VALUE in FWW's independent testing. We are pleased to announce that we have greatly expanded our selection of Whiteside bits, and now offer over 400 different sizes and patterns. We invite you to browse our Whiteside online router bit store and experience the best quality and value for yourself.
Go to our Online Whiteside Router Bit Store:
---
Windsor Chair Kits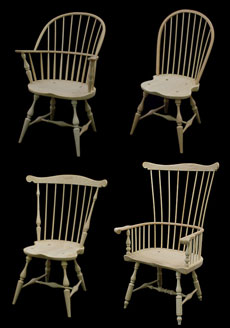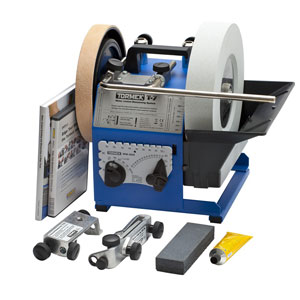 SALE: Tormek T-7 Sharpener, while supplies last!
The Tormek Grinder Sharpening system is unsurpassed for quality, versatility, accuracy and repeatability when grinding, sharpening and honing just about any tool in your workshop and home. Don't miss this limited opportunity to save!
Save $66 + Free Shipping!
---
WORKBENCH SALE
Save up to $300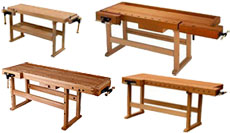 Several models of our ever-popular European and German workbenches are now on sale. Choose the model that fits your shop and budget.
CLICK HERE for more info:
---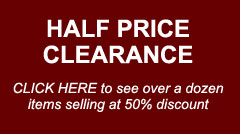 ---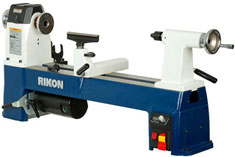 Rikon 70-220VSR Midi-Lathe
Rikon has hit a home run with their new model 70-220VSR midi-lathe. Featuring 12-1/2" swing over the ways and 20" between centers, as well as a 24-position index head, this lathe is designed to handle a wide variety of projects.
ORDER NOW to save $50:
---
Instantly access any article ever published in Fine Woodworking,
now for only $69.99
This new DVD archive contains every article in the 250 issues of Fine Woodworking magazine published in the past 40 years. Easily search and view an entire generation's worth of woodworking wisdom. While supplies last, save $30 off the $99.95 list price.

CLICK HERE for more info:

---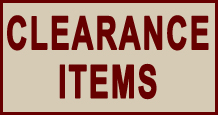 ---
Kreg Rip-Cut
Circular Saw Guide

The Kreg Rip-Cut makes it extremely fast and easy to rip large plywood and MDF panels into smaller sections. No marking or measuring is required. The Rip-Cut easily attaches to almost any circular saw, allowing you to rip panels into sections up to 24" wide with absolute accuracy.

CLICK HERE for more info:

---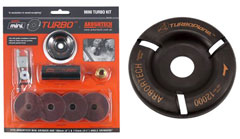 Arbortech Power Cutters
Arbortech recently added a mini-version of the impressive carbide Turboplane power woodcarving blade that it introduced last year. Both cutters offer extra-precise control, yet cut quickly and require minimal sanding.
Also check out the Arbortech TUFF CUT Universal Cutting blade.
Arbortech Mini-TURBO Woodcarving Blade
Arbortech TURBOPlane Woodcarving Blade
Arbortech TUFF CUT Universal Cutting Blade
---
Kreg K5 Pocket Hole Jig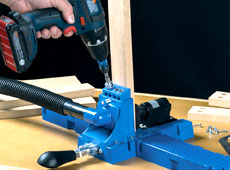 This newest version of Kreg's pocket hole jig has 6 brand new features that will help significantly speed up your cabinet joinery production as well as increase its versatility.
CLICK HERE for more info:
---
Families Love our Kid's Woodworking Tool Kit
One of our top ten bestselling items is our Woodworking Tool Kit for Kids. It's a great way to introduce kids to the joys of woodworking. These are real tools that really work, and the 2 instructional books show how to build more than 50 useful projects.
What's in the kid's tool kit?
---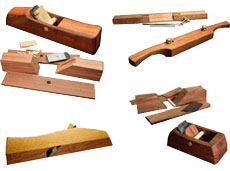 Build a Wooden Plane
These kits by Hock Tools provide all the parts needed for building wooden planes (and a spokeshave) that are both beautiful and highly functional.
CLICK HERE for more info: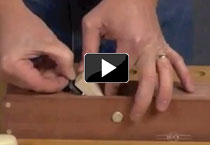 ---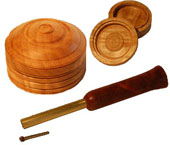 Mini-Texturing Tool Hardware Parts Kit

All the hardware you need to build your own mini-texturing tool for decorating wood turnings. Phil Colson's article shows how he built one for himself. CLICK HERE for more info: