Several models of our ever-popular European and German workbenches are now on sale. Choose the model that fits your shop and budget.
CLICK HERE for more info:
---
WOOD SLICER Testimonial

I recently purchased a 3/4 inch blade. It certainly is everything you claimed it to be. My 18 inch bandsaw always frustrated me. I was never sure if it was the blade, the fence, or the guides. The saw now performs as it should, at a much lower decibel than before. The blade set-up instructions are informative and well written in layman's terms. Thank you for a quality product. — Dennis
Get Yourself a Wood Slicer:
---
If your shop's bandsaw work is so demanding that your bandsaw blades become dull too quickly, our Lenox Tri-Master Carbide-tipped bandsaw blade may be your solution.
CLICK HERE for more info:
---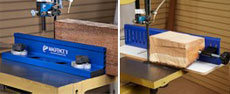 ---

Exceptional Narex Rasps
After the huge success over the last few years of our Narex chisels manufactured in the Czech Republic, we are pleased to introduce these Narex rasps that we feel are another excellent value.
CLICK HERE for more info:
---
FREE SHIPPING on Leigh Jigs in lower 48 states
Our Leigh Dovetail Jigs and Frame Mortise and Tenon Jigs will turn your shop into a cabinet factory.
CLICK HERE for more info:
---

---
Mirka CEROS Sanders and Abranet Mesh Abrasives
The Mirka CEROS sander is a revolutionary development in random orbit sanders. It combines the best features of electric and pneumatic sanders in one electric sander. Half the size and weight of traditional electric sanders, its low profile and palm lever switch make it very easy to handle with one hand.
Used with Mirka's unique Abranet mesh abrasives and a good dust extractor, the improved dust collection efficiency results in a better quality finish, a cleaner workspace and longer abrasive life.
Check out this awesome
Mirka combination:
---
Mirka Abranet Mesh Abrasive: Tool Review
By Jeffrey Fleisher
New Market, VA
Mirka's innovative 'net' sanding concept is unlike any other sandpaper on the market today. Their patented construction consists of a dense network of polyamide fabric threads onto which the abrasive grit is bonded. This open weave, net structure means that no dust particle is more than 0.5mm from a dust extraction hole. The result is phenomenal dust extraction across the entire abrasive surface and virtually dust-free sanding!
CLICK HERE to read the rest of the review:
---
Whiteside
Ultimate Trim Bits

If you rout with templates a lot, the Whiteside Ultimate Trim Bits are for you. Their compression spiral design results in smooth cuts with no tearout - no matter what direction you rout.
Click here for more info:
---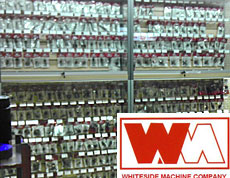 Whiteside Router Bits
The BEST bits are Made in USA
Whiteside Router Bits, manufactured in NC since 1982, have consistently rated BEST OVERALL and BEST VALUE in FWW's independent testing. We are pleased to announce that we have greatly expanded our selection of Whiteside bits, and now offer over 400 different sizes and patterns. We invite you to browse our Whiteside online router bit store and experience the best quality and value for yourself.
Go to our Online Whiteside Router Bit Store:
---
Windsor Chair Kits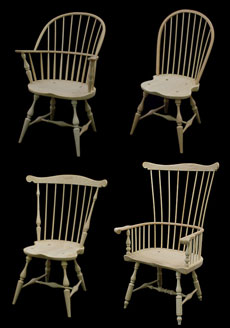 ---
Auriou recently collaborated with master carver Chris Pye to create this new set of woodcarving tools, whose excellent quality matches the level of perfection we've come to expect from Auriou.
CLICK HERE for more info: