Rikon 70-220VSR Midi-Lathe
Rikon has hit a home run with their new model 70-220VSR midi-lathe. Featuring 12-1/2" swing over the ways and 20" between centers, as well as a 24-position index head, this lathe is designed to handle a wide variety of projects.
ORDER NOW to save $50:
Several models of our ever-popular European and German workbenches are now on sale. Choose the model that fits your shop and budget.
CLICK HERE for more info:
---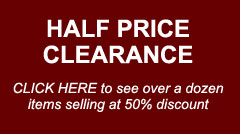 ---
Instantly access any article ever published in Fine Woodworking,
now for only $69.99
This new DVD archive contains every article in the 250 issues of Fine Woodworking magazine published in the past 40 years. Easily search and view an entire generation's worth of woodworking wisdom. While supplies last, save $30 off the $99.95 list price.
CLICK HERE for more info:
---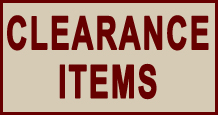 ---
Kreg Rip-Cut
Circular Saw Guide

The Kreg Rip-Cut makes it extremely fast and easy to rip large plywood and MDF panels into smaller sections. No marking or measuring is required. The Rip-Cut easily attaches to almost any circular saw, allowing you to rip panels into sections up to 24" wide with absolute accuracy.
CLICK HERE for more info:
---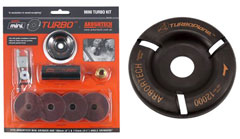 Arbortech Power Cutters
Arbortech recently added a mini-version of the impressive carbide Turboplane power woodcarving blade that it introduced last year. Both cutters offer extra-precise control, yet cut quickly and require minimal sanding.
Also check out the Arbortech TUFF CUT Universal Cutting blade.
Arbortech Mini-TURBO Woodcarving Blade
Arbortech TURBOPlane Woodcarving Blade
Arbortech TUFF CUT Universal Cutting Blade
---
Kreg K5 Pocket Hole Jig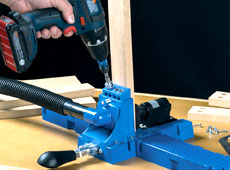 This newest version of Kreg's pocket hole jig has 6 brand new features that will help significantly speed up your cabinet joinery production as well as increase its versatility.
CLICK HERE for more info:
---
Families Love our Kid's Woodworking Tool Kit
One of our top ten bestselling items is our Woodworking Tool Kit for Kids. It's a great way to introduce kids to the joys of woodworking. These are real tools that really work, and the 2 instructional books show how to build more than 50 useful projects.
What's in the kid's tool kit?
---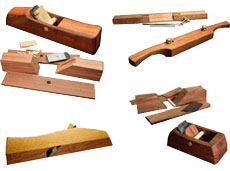 Build a Wooden Plane
These kits by Hock Tools provide all the parts needed for building wooden planes (and a spokeshave) that are both beautiful and highly functional.
CLICK HERE for more info: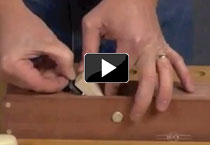 ---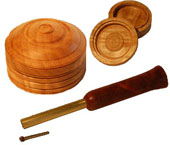 Mini-Texturing Tool Hardware Parts Kit
All the hardware you need to build your own mini-texturing tool for decorating wood turnings. Phil Colson's
article
shows how he built one for himself.
CLICK HERE for more info:
---
Windsor Chair Kits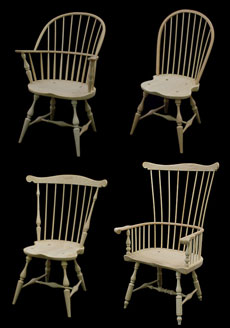 ---
Auriou recently collaborated with master carver Chris Pye to create this new set of woodcarving tools, whose excellent quality matches the level of perfection we've come to expect from Auriou.
CLICK HERE for more info: