Here's My Woodcarving!
Larry Hamm
Rome, GA
(Click on any picture to see a larger version)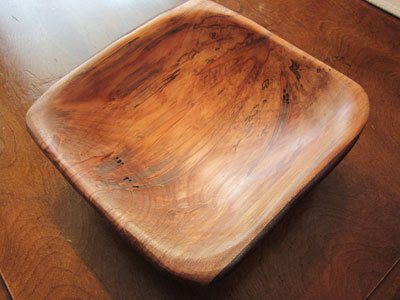 Ambrosia Maple Bowl
I got interested in woodworking in High School in Nashville, TN. I worked with a neighbor doing trim work prior to going into the Marines after High School in 1962. Just before my retirement, 12 years ago, I started with small projects on the lathe. I soon found that hand carving bowls was more enjoyable and rewarding. The wood dictates the shape in most cases, which makes it more interesting to find out what the outcome will be. I use every wood possible. Quite a bit of my wood comes from Peach State Lumber in Kennesaw, GA. I use mostly Walnut Oil for the finish. Highland Woodworking is the source for a lot of my shop supplies (including the oil).

I find woodworking to be extremely enjoyable and comforting.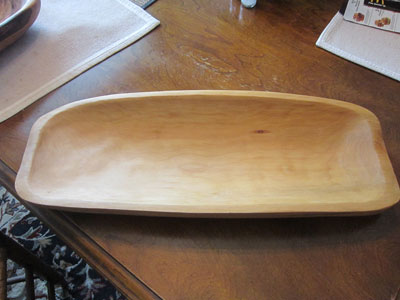 An American Chestnut Bowl made from wood off a
Pre-Civil War Home
---
If you have any questions you can email Larry at larry_hamm@bellsouth.net .
Return to Wood News front page
Click the images below to visit some of our most popular tool departments
| | | | | | | |
| --- | --- | --- | --- | --- | --- | --- |
| | | | | | | |
| Finishing | Books | Clearance | Festool | Planes | Sharpening | Wood Turning |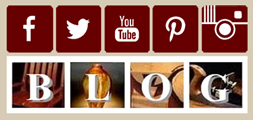 1045 N. Highland Ave. NE
Atlanta, Georgia 30306
Tel. 800-241-6748
Email us at email@highlandwoodworking.com
Visit us on the web at www.highlandwoodworking.com
Copyright © 2016 Highland Hardware, Inc.

Errors regarding pricing and specifications are subject to correction.
SOME SALE QUANTITIES MAY SELL OUT and become unavailable at the advertised price.