Here's My Workshop!
Konrad Plachta
Bridgenorth, Tasmania
(Click on any picture to see a larger version)
I've been on and off woodworking and turning since 1990 after re-igniting my interest in turning after doing it for 1 year in Grade 8 (1971). My turning is my main focus, from bowl work to hand thread chasing (wish I could do more but we don't have the right wood down here in Oz). I turn anything that people want made or turned.

I also love rustic furniture. I have lots of bush land property so I enjoy using the old hand forestry tools that I have collected over the years.

Woodworking and turning are only a hobbies, as I'm a full time Police Prosecutor. I usually do my woodworking on weekends, days off and leave time. It's fantastic stress relief.


My workshop is 193 sq foot (6m x 3m). It contains:

Laguna Fusion Tablesaw
RadialArm Saw on a stand
2hp dual bag Dust Extractor
14" Bandsaw
10" Combo Jointer and Thickener
Triton Router Table on legs
2.5hp Compressor
Solid Bench with Vise 2.5' x 3.5'
Work Table on wheels 2.5' x 4.5'
3 x 4 Drawer Cupboards
Timber, hand/power tools, clamps, jigs, hardware, paints, etc
Stereo with all zeppelin, purple and uriah heep discs.
Plus three hoses on the floor (what's left of it) from the 3 machines. (the RadialArm and the Router have to go without).
I have a smaller shed next to my shop with a lathe and drill press as well as chainsaws, welders, bench grinders, bush craft tools, etc.

If I could have a bigger shop, I would, but the missus wont let me encroach anymore into the garden!!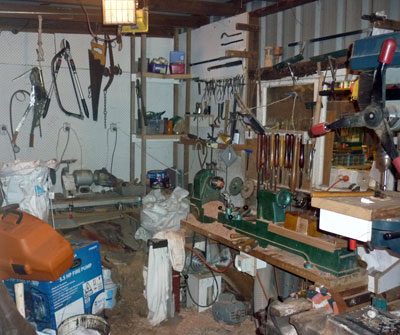 Lathe Room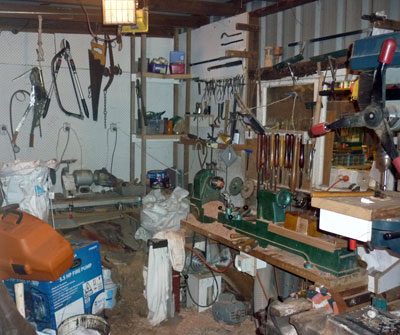 Metal Work Room
---
Return to Wood News front page
Click the images below to visit some of our most popular tool departments
| | | | | | | |
| --- | --- | --- | --- | --- | --- | --- |
| | | | | | | |
| Finishing | Books | Clearance | Festool | Planes | Sharpening | Wood Turning |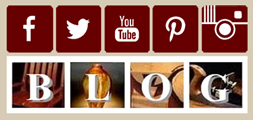 1045 N. Highland Ave. NE
Atlanta, Georgia 30306
Tel. 800-241-6748
Email us at email@highlandwoodworking.com
Visit us on the web at www.highlandwoodworking.com
Copyright © 2016 Highland Hardware, Inc.

Errors regarding pricing and specifications are subject to correction.
SOME SALE QUANTITIES MAY SELL OUT and become unavailable at the advertised price.