Color Triangles
By Alan Noel
Professional Wood Finisher
When I first started my finishing business, the types and varieties of colorants available to me were fairly limited, so coming up with ways to color match woods to one another or to match some weird "decorator" color was often a challenge. I wasn't building a lot of furniture during those days, however, I was making more and more parts for pieces in the shop and needed to step up my color matching game. With much brainstorming I came up with a fairly simple approach to this color matching problem after realizing one very important piece of the puzzle, a little enlightenment.

When trying to match new wood to an existing piece use the same wood if at all possible. If not, try to find something as close to the existing piece as possible.

Here's the real trick, the wood you are using to make a match is a color as well (mahogany, walnut, etc). The color of your new wood is the one you have to pay attention to, so what color do you ADD to it to create the end result color you are after? This is your "triangle." Adding your colorant to the existing new wood plus the color of your wood yields the color you are after.

The more color options (dyes, stains) you have the faster you can achieve a color match. Remember, a little experimentation here goes a long way. Make sure you always practice on scrap. Write down everything and turn experiments into color matching samples.

---
Alan can be reached directly via email c/o Alan Noel Furniture Refinishing at anoelfurniturere@bellsouth.net .You can also visit Alan's website by CLICKING HERE .

Visiting Atlanta? Attend one of Alan's upcoming highly informative Highland Woodworking wood finishing seminars:
Mar 25, 2017 Finishing 101
Mar 29, 2017 Coloring Wood

Return to Wood News front page
Click the images below to visit some of our most popular tool departments
| | | | | | | |
| --- | --- | --- | --- | --- | --- | --- |
| | | | | | | |
| Finishing | Books | Clearance | Festool | Planes | Sharpening | Wood Turning |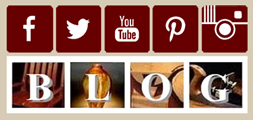 Highland Woodworking
1045 N. Highland Ave. NE
Atlanta, Georgia 30306
Tel. 800-241-6748
Email us at email@highlandwoodworking.com
Visit us on the web at www.highlandwoodworking.com
Copyright © 2017 Highland Hardware, Inc.

Errors regarding pricing and specifications are subject to correction.
SOME SALE QUANTITIES MAY SELL OUT and become unavailable at the advertised price.