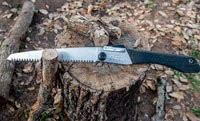 Tool Review: Silky Gomboy Saw

By Curtis Turner
Round Rock, Texas

I have been using a Japanese Silky Gomboy Folding Saw for some time. Now, I know this is not a turning tool, however, I think most turners will find this to be a handy tool to have around. I am more of a western saw type of guy so I was a bit skeptical of this saw. I have heard good things about Silky saws, so I bought one to find out how it could help my turning.

CLICK HERE to see the ways the Silky Gomboy can help your turning:

CLICK HERE to take a closer look at the Silky Gomboy Saw:


---
Demonstrating Turning with Belaying Pins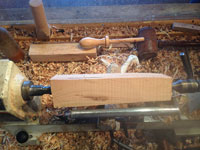 By Temple Blackwood
Castine, ME

This month, Temple discusses his turning demonstrations that he does regularly every Summer at the Wilson Museum in Castine, ME, as part of the "Living History" project. He specifically discusses his step by step process of his "belaying pins" project, and then goes into details of planning a demonstration on the Highland blog.

CLICK HERE to read about his "Belaying Pins" demonstration:

CLICK HERE to read Temple's General Information and Check List for preparing for a turning demonstration:


---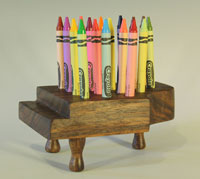 Turning Inspiration from a Grand Piano

By Bill Rosener
Tahlequah, OK

Do you know an inspiring artist? Maybe the next Van Gogh or Monet? If so, your artist might be looking for something to hold their drawing instruments (crayons)! A grand piano shaped holder makes an exciting and innovative way for artist to hold crayons, colored pencils, etc. This holder combined with a box of crayons makes a great birthday or Christmas present for those young ones in your life - without a huge investment in time.

CLICK HERE to read more:


---

Want to receive
The Highland Woodturner
EVERY MONTH?

CLICK HERE to sign up!
---

We invite you to SEND US PHOTOS of your woodturning projects or shop along with captions and a brief history and description of your woodturning. (Email photos at 800x600 resolution.) Receive a $50 store credit if we show your turning or shop in a future issue.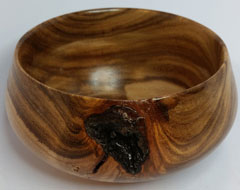 This month we are featuring the woodturning projects of Rodney Miller, a disabled veteran who doesn't have any of his own turning tools, but makes use of the nearby TechShop.

CLICK HERE to see Rodney's woodturnings:


---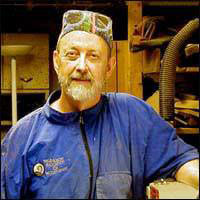 Magnetic Pencil

This month, Phil has a solution for always finding a pencil in your shop when you need one!

CLICK HERE to read his tip:


---
Upcoming Turning Classes at Highland

Many classes fill up quickly, so please register now to make sure we hold a spot for you.

Nov 22 Basic Bowl Turning
Nov 23 Beginning Turning
Dec 17 Sharpening for Turners

Classes Suitable for Teens
View Slideshow of a Beginning Turning Class with Hal Simmons


---
Recently Featured Products
Delta 2MT Live Center
Easy Wood Tools Parting Tool
Oneway Mastercut 5/8" Double-Ended Bowl Gouge
Oneway's Sure Grip Hosaluk Handle
Steel City 8 inch Industrial Low Speed Bench Grinder Pkg Deal
Easy Wood Tools Aluminum Faceplate
Crown 3/8 inch Pro-PM Bowl Gouge
Galbert Woodturner's Caliper