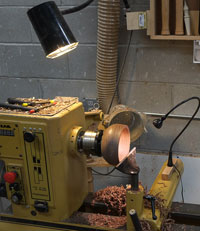 Helpful Accessories for Turning

By Curtis Turner
Round Rock, Texas

This month Curtis shares several tools and accessories that can be useful in your turning process, including task lighting, a center punch, and edge protectors.

CLICK HERE to read more:


---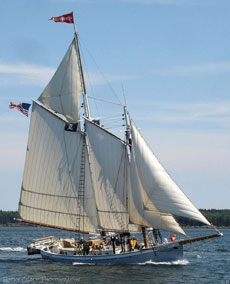 The Sailing Vessel Solution

By Temple Blackwood
Castine, Maine

In early spring, Captain Lance Meadows contacted Temple to see if he could help him with a repair to the Schooner Timberwind's oak stanchion. The boat is a well-known tourist sailboat in Belfast, Maine, and it needed a quick repair to be ready for the tourist season.

CLICK HERE to read how Temple worked on the repair:


---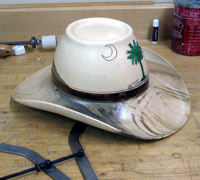 Chris Ramsay, Hat Turner

In this turning throwback, Phil Colson blogs about his experience when Chris Ramsay stopped by the March 2007 meeting of the GA Association of Woodturners and turned an actual cowboy hat out of Sugar Maple.

CLICK HERE here to read more:


---



Rikon 70-220VSR 12-1/2 inch Midi Lathe

Rikon has hit a home run with their new model 70-220VSR midi-lathe. Featuring 12-1/2" swing over the ways and 20" between centers, as well as a 24-position index head, this lathe is designed to handle a wide variety of projects.

A 1 HP motor provides plenty of power with smooth electronic variable-speed control that ranges from a low of 250 RPM up to 3850 RPM within 3 pulley ranges. A reversing switch and digital RPM readout are included.

CLICK HERE for more info:




Turning Custom Duck and Game Calls

Save 33% off this title through 8/31/15

More than a woodturning project book. Ed Glenn and Greg Keats demonstrate how to turn a handsome duck call, and include comprehensive insights, revealing the secrets of this American folk art. Turning Custom Duck and Game Calls is a book for woodworkers and outdoors enthusiasts of all kinds—hunters, photographers, conservationists, and game call collectors.

CLICK HERE for more info:

---


Visit Highland's TURNING TOOL Department

Visit Highland's LATHE Department

Visit Highland's TURNING EQUIPMENT Department


Want to receive
The Highland Woodturner
EVERY MONTH?

CLICK HERE to sign up!
---

We invite you to SEND US PHOTOS of your woodturning projects or shop along with captions and a brief history and description of your woodturning. (Email photos at 800x600 resolution.) Receive a $50 store credit if we show your turning or shop in a future issue.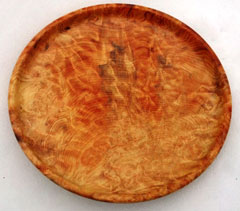 This month we are sharing the woodturning project of Les Campbell, who turned a beautiful platter out of Inland Douglas Fir Burl for the widow of the friend who gave him the wood.

CLICK HERE to see Les's woodturning:


---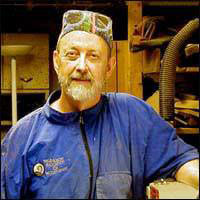 Sizing Bowl Gouges

This month, Phil has a tip on how bowl gouges are sized depending on their country of origin.

CLICK HERE to read Phil's tip:


---
Upcoming Turning Classes at Highland

Many classes fill up quickly, so please register now to make sure we hold a spot for you.

July 19 Beginning Turning
August 15 Beginning Turning
August 16 Turn a Peppermill
August 22 Basic Bowl Turning
August 23 Natural Edge Bowl Turning

Classes Suitable for Teens
View Slideshow of a Beginning Turning Class with Hal Simmons


---
Recently Featured Products
Bodger Set of 6 HSS Turning Tools
Pens From The Wood Lathe
Galbert Woodturner's Caliper
Woodturner's 3/8 inch Bandsaw Blade
Gladstone HSS Tip Turning Scrapers
Learn To Turn - 2nd Edition
Getting Started in Woodturning
Deluxe Pepper Mill Kit
Tormek T-4 Sharpening System