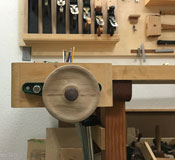 A Case for Prototyping:
The Vise Project

By Curtis Turner
Round Rock, Texas

A customer recently asked if I could turn a round handle to replace a traditional woodworking vise handle. My first reaction was sure no problem. After we discussed requirements, I realized this simple project had the potential to be not so simple. In this case, the customer wanted to provide his own laminated blank with contrasting colors. The dark wood was to be centered in the outer rim of the wheel. Fortunately, I had the same woodworking vise. I decided my vise would serve as the guinea pig for this project.

CLICK HERE to read more:


---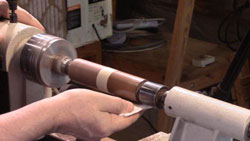 What's the "Right" Way to Use Friction Polish?

By Rick Morris
Duluth, GA

I recently realized that not everyone uses "friction polish" (a mix of shellac, denatured alcohol, and (usually) boiled linseed oil) in the same manner that I do for their finishing processes. For that reason, I decided to try out a number of variations in the use of friction polish, to find out the "right", or perhaps, the "best" methodology in friction polishing for use in finishing my turning projects.

CLICK HERE to read more:


---



Rikon 70-220VSR 12-1/2 inch Midi Lathe

Rikon has hit a home run with their new model 70-220VSR midi-lathe. Featuring 12-1/2" swing over the ways and 20" between centers, as well as a 24-position index head, this lathe is designed to handle a wide variety of projects.

A 1 HP motor provides plenty of power with smooth electronic variable-speed control that ranges from a low of 250 RPM up to 3850 RPM within 3 pulley ranges. A reversing switch and digital RPM readout are included.

CLICK HERE for more info:




Flex Arm Magnetic LED Work Light

Here's an excellent solution for putting bright light exactly where you need it on your woodturning workpiece. A switch-operated magnetic base securely mounts the lamp to your lathe. The 28" gooseneck flexible arm lets you aim the 8 watt LED bulb's almost 800 lumens of neutral white light precisely where you want it.

CLICK HERE for more info:

---


Visit Highland's TURNING TOOL Department

Visit Highland's LATHE Department

Visit Highland's TURNING EQUIPMENT Department


Want to receive
The Highland Woodturner
EVERY MONTH?

CLICK HERE to sign up!
---

We invite you to SEND US PHOTOS of your woodturning projects or shop along with captions and a brief history and description of your woodturning. (Email photos at 800x600 resolution.) Receive a $50 store credit if we show your turning or shop in a future issue.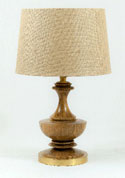 This month we are sharing the woodturning projects of Aaron Thomas, a veteran of the Iraq war, who has found joy in woodturning while dealing with PTSD.

CLICK HERE to see Aaron's turning projects:


---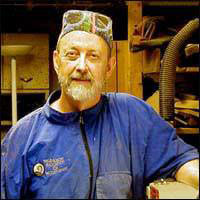 Making a Morse Taper Reamer

I had a friend call the other day to complain that his Morse Taper on his drive center wouldn't seat properly in the quill. I've had the same problem, but I've learned how to fix it.

CLICK HERE to read how:


---
Upcoming Turning Classes at Highland

Many classes fill up quickly, so please register now to make sure we hold a spot for you.

February 10 Intro to Pen Turning
February 27 Beginning Turning
February 28 Natural Edge Bowl Turning

Classes Suitable for Teens
View Slideshow of a Beginning Turning Class with Hal Simmons


---
Recently Featured Products
Woodturning Christmas Ornaments
Rikon 8 inch Professional Low Speed Bench Grinder
Record Power SC3 Geared Scroll Chuck Package
Turning Custom Duck and Game Calls
Bodger Set of 6 HSS Turning Tools
Pens From The Wood Lathe
Galbert Woodturner's Caliper
Woodturner's 3/8 inch Bandsaw Blade