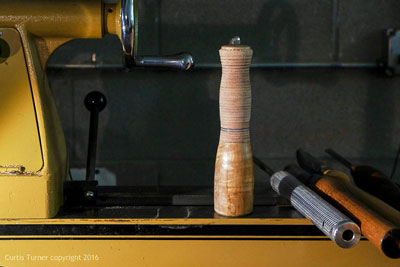 Project Idea: Turning Leather
By Curtis Turner
Round Rock, TX
My project this month involves turning a new medium, leather. You may be familiar with fixed blade knives that have a stacked leather handle. This type of handle has enough texture to offer a secure grip. It is very durable and looks better with age. I have turned many mallets but this is the first time I'm making a mallet with a stacked leather handle. The name should give you a clue as to the process. The concept is simple. A series of leather disks are stacked on a metal core glued and shaped to the desired form.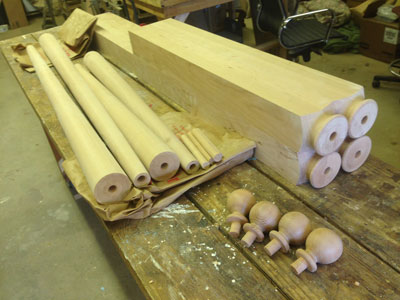 Turning Cherry Bed Posts - Part 1
By Temple Blackwood
Castine, ME
At the request of my friend, Geoffrey Warner, who is best known for his owl stools, I accepted the commission to make the turnings for a four-post, cherry bed he designed. We broke the project into 3 parts, and in this article I discuss Part 1 - Turning and Preparing the Base Pommels.
Featured Turning Products
More Turning Products for your Shop



Tormek T-8 Sharpening System




Flex Arm Magnetic
LED Work Light




Bodger Set of 6
HSS Turning Tools




Keyless Drill Chuck




Tormek SVD-186
Gouge Jig




Festool Granat Hand Sanding Pads




Leather Turning Tool Roll




Rikon 14 in Deluxe Bandsaw 10-326




Easy Wood Tools




Woodturners Mini-Texturing Tool Hardware Parts Kit




Getting Started in Woodturning




Deluxe Pepper Mill Kit




Tormek T-4 Sharpening System




Rikon 70-220VSR 12-1/2 inch Midi Lathe




Pens From The
Wood Lathe




Woodturner's 3/8 inch Bandsaw Blade
Click the images below to visit some of our most popular tool departments
| | | | | | | |
| --- | --- | --- | --- | --- | --- | --- |
| | | | | | | |
| Finishing | Books | Clearance | Festool | Planes | Sharpening | Wood Turning |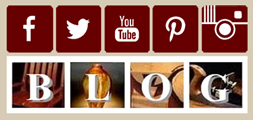 Highland Woodworking
1045 N. Highland Ave. NE
Atlanta, Georgia 30306
Tel. 800-241-6748
Email us at email@highlandwoodworking.com
Visit us on the web at www.highlandwoodworking.com
Copyright © 2016 Highland Hardware, Inc.

Errors regarding pricing and specifications are subject to correction.
SOME SALE QUANTITIES MAY SELL OUT and become unavailable at the advertised price.