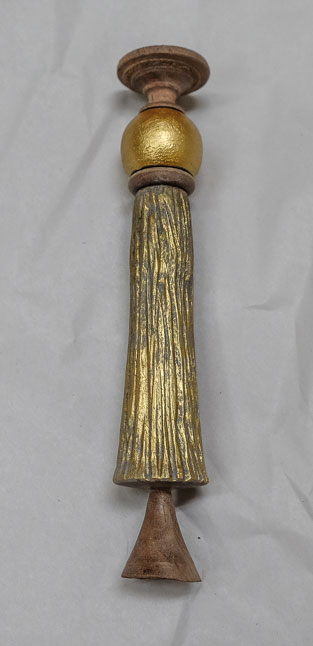 Project: Woodturning a Tassel
By Curtis Turner
Round Rock, TX
This month, Curtis shares a tassel woodturning project that he recently taught himself how to make. The project incorporates different turning and carving methods with most of the work being done on the lathe.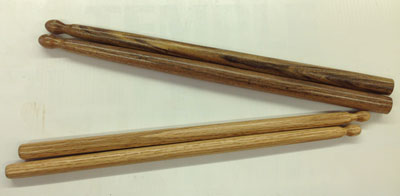 Project: Woodturning Drumsticks
By Temple Blackwood
Castine, ME
While drumsticks appear to be extremely simple in design, they are actually far more complicated to turn than one might think. In this article, Temple discusses his task of turning 2 different sets of drumsticks for both his son and his co-worker, who each have unique drumming abilities and styles that need to be incorporated into the design.
Featured Turning Products
Tormek SVD-186 Gouge Jig

Get your turning gouges sharpened to a razors edge with the new Tormek SVD-186 Gouge Jig. The SVD-186 is an upgrade from the SVD-185 Gouge jig and is able to sharpen tools up to 36mm in length (compared to just 25mm on the previous version).


CLICK HERE for more info

Flex Arm Magnetic LED Work Light

Here's an excellent solution for putting bright light exactly where you need it on your woodturning workpiece. A switch-operated magnetic base securely mounts the lamp to your lathe. The 28" gooseneck flexible arm lets you aim the 8 watt LED bulb's almost 800 lumens of neutral white light precisely where you want it.


CLICK HERE for more info
More Turning Tools and Books for your Shop



Easy Wood Tools




Rikon 70-220VSR
12-1/2 inch Midi Lathe




Tormek T-8
Sharpening System




Rikon 8 inch Professional
Low Speed Bench Grinder




Woodturner's 3/8 inch Bandsaw Blade

CLICK HERE
for more info




Oneway Wolverine Grinding Jig




1/2 inch Keyless
Drill Chuck




Inside-Outside Caliper
6 inch




Getting Started in Woodturning




Weekend Woodturning Projects




Pens From the
Wood Lathe




Turning Toys with
Richard Raffan




Shop Smock

CLICK HERE
for more info




Deluxe Pepper Mill Kit




Slimline Pen Kit




Pen Blanks
Click the images below to visit some of our most popular tool departments
| | | | | | | |
| --- | --- | --- | --- | --- | --- | --- |
| | | | | | | |
| Finishing | Books | Clearance | Festool | Planes | Sharpening | Wood Turning |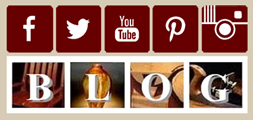 Highland Woodworking
1045 N. Highland Ave. NE
Atlanta, Georgia 30306
Tel. 800-241-6748
Email us at email@highlandwoodworking.com
Visit us on the web at www.highlandwoodworking.com
Copyright © 2017 Highland Hardware, Inc.

Errors regarding pricing and specifications are subject to correction.
SOME SALE QUANTITIES MAY SELL OUT and become unavailable at the advertised price.