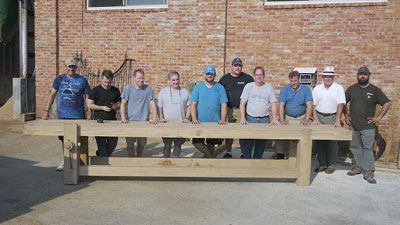 The French Oak Roubo Workbenches
by Dick Rank
22 woodworkers gathered in Barnesville, Georgia to each build his own Roubo workbench. And these were no ordinary workbenches! Find out what made these workbenches so special.
Click here to read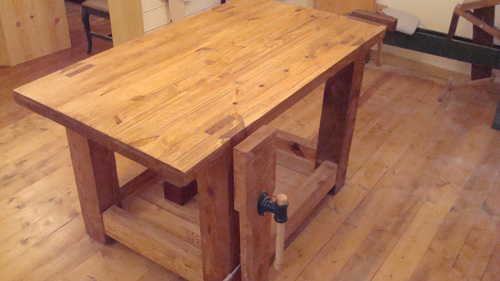 Building the
Andre Roubo Bench
by Kerry Lancaster
After completing the addition to his workshop, Kerry Lancaster realized he had to have a workbench other than his table saw. His first order of business was to build himself a functional workbench.
Click here to read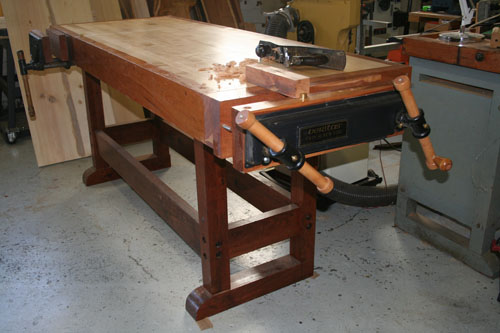 The Year of the Workbench
by Dick Rank
The idea of building your own workbench seems to have come back in style lately. Reading through Lon Schleining's book "The Workbench" inspired Dick Rank to build his own.
Click here to read