Caliper Comparison: Fraction Dial vs. Digital
By Jeff Fleisher
NOTE: This review was written in March 2017. Products mentioned in this article may have been updated/revised since this review was first written. Please call Highland Woodworking Tech Support if you have any specific questions about this product.

This month I thought I would do something different and instead of reviewing a single tool, I would compare a fractional dial caliper and a fractional digital caliper and list some pros and cons. The company iGaging produces both types of calipers which makes a comparison of tools from the same company nice. I did a review of the Woodworker's Fractional Dial Caliper for Highland's October 2016 issue of Wood News Online so if you want an in-depth review of that tool, you can read about it there. This will not be a typical review of each tool but rather a listing of the pros and cons to help you make an informed decision when purchasing one, or both, of the calipers.



The dial caliper has a measuring range of 0-6" and a resolution marked in 8th, 16th, 32nd, 64th and 0.01". The digital caliper also has a measuring range of 0-6" and can also be switched to metric for a range of 0-150mm. The accuracy is stated as 0.001" and a repeatability of 0.0005".The display shows values to 0.0005", 0.01mm and 1/128".

Before I get into listing some pros and cons of an analog caliper versus a digital caliper I was interested in how accurately they would measure the same size object. To do this I used a set of Kreg Precision Router Table Set Up Bars.

These precision bars are available from 1/8" (0.125") to 1/2" (0.5") in 1/16th increments. They are very useful around the shop because each bar has three different measurement locations; A concave cutout at the bottom to set the height of a tool blade, an extension at the top to determine the depth of a cut and a protrusion on the end to setup the distance between a saw blade and a fence, as an example.

I measured the protrusion at the end of the bar with each caliper for 1/8", 5/16" and 1/2". The digital caliper was dead-on for each of the bars. The dial caliper was off consistently by about half the width of the needle. As you can see in the picture, the needle is just slightly adjacent to the line for a correct measurement.


Is this an issue? Obviously there is no issue with the digital caliper and I would say the dial caliper is 'plenty' accurate for woodworking. Since each of the small lines on the dial are 1/64" then the needle centered between them is 1/128" so we are talking 1/256"-1/512" error. I don't know about you but my boards probably move more than that from the morning to the afternoon because of humidity changes!

However, what is significant? I would say an error of 1/64" is significant. A 64th can mean the difference between a too tight or too loose mortise and tenon joint!

Ok, now that I've verified that both calipers are accurate for your woodworking needs, I did a little 'self-brainstorming' and came up with a list of pros and cons for each caliper. They are listed in the following table:


Pros
Cons
Dial Caliper
*Water resistant/waterproof
*Rack & pinion accurate movement
*No battery required
*Large dial
*Easily set zero position and lock in place
*Dial frame is beveled to make it easy to read the scale on the bar

*Rack & pinion can become dirty
*Can be knocked out of alignment if dropped
*Need to read both scale on bar and dial to determine final measurement
*Need to stop and study the dial markings to come up with correct measurement
*Paralax issues

Digital Caliper
*Large display which is easy to read
*Instantaneous measurement
*Total measurement is displayed all in one place
*Easily switch among decimal, fractions and metric
*Easily zero the jaws with push of button

*Requires a battery
*Electronics and water don't mix; not waterproof
*Can be 'over accurate'; eg, 99/128"
*Hard to read in bright light
*If battery is dead large plastic display case makes it hard to read the scale on the bar


There are a couple of the pros and cons that I would like to expand on. First, the rack & pinion mechanism on the dial caliper can be very accurate if kept clean. When I was thinking about this I pulled out my personal dial caliper and looked at the mechanism. Boy – was I surprised!

I measured the Kreg Setup Blocks with my caliper and it was dead on accurate but I could notice that the sliding motion of the dial mechanism was very jerky and sticky when compared to the new calipers from Highland. I guess I'll need to do some caliper cleaning! This is not an issue with the digital caliper because it works based on a grid of capacitors. There are no gears to get clogged. As the head moves back and forth the capacitance can be measured and even very small changes in capacitance can be detected.

Well, given all this this information what do I think? I have both types of calipers in my shop and I'm confident I'm getting an accurate reading no matter which caliper I use. Each one has significant pros and cons that affect their use. My biggest complaint when using a dial caliper is figuring out the scale on the fly. It is not something you are going to read quickly at first.

As seen in the picture, when the needle is one tick mark before the 3/8" mark, what is the measurement? That would be a 64th less than 3/8", which would be? Yes, it would be 23/64ths. The best thing about the dial caliper is that it is always ready to work for you, no battery required!

That brings me to my biggest complaint about the digital caliper and that it always seems to be dead when I need it! I now keep a card of button batteries in my tool drawer so that I can quickly put in a new battery and keep on working. A slightly more minor issue is that the digital caliper can sometimes be 'too accurate' for me. What do I mean? What if the display says 99/128"? I wish they would include a button to set the desired display resolution, like to the closest 64th. What I like best about the digital caliper is that it shows you the reading instantaneously and shows the complete value in the display.

In the end, I cannot recommend one type over the other because it depends on how you like to work. Hopefully these pros and cons will give you some things to think about when you are in the market for a caliper.


Find out more and purchase a
6 inch Fractional Dial Caliper




Find out more and purchase a
6 inch Fractional Digital Caliper



---
Jeffrey Fleisher has been a woodworker for approximately 20 years and a professional woodworker for the past 6 years. He is the president of his local woodturning club, the Woodturners of the Virginias and past president of the Northern Virginia Carvers. You can see some of the furniture he has made at www.jeffswooddesigns.com. He can be reached by email at furnmkr@gmail.com
Return to the Wood News Online front page
Click the images below to visit some of our most popular tool departments
| | | | | | | |
| --- | --- | --- | --- | --- | --- | --- |
| | | | | | | |
| Finishing | Books | Clearance | Festool | Planes | Sharpening | Wood Turning |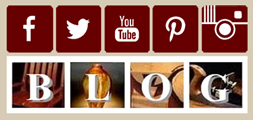 Highland Woodworking
1045 N. Highland Ave. NE
Atlanta, Georgia 30306
Tel. 800-241-6748
Email us at email@highlandwoodworking.com
Visit us on the web at www.highlandwoodworking.com
Copyright © 2017 Highland Hardware, Inc.

Errors regarding pricing and specifications are subject to correction.
SOME SALE QUANTITIES MAY SELL OUT and become unavailable at the advertised price.