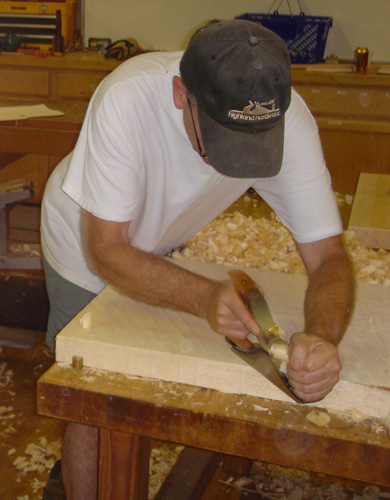 If you've never used a plane that was perfectly set up for the job you were doing, you may be surprised just how much this versatile tool can do. Jim Dillon will guide you step-by-step through the many different uses of the hand plane, from joinery and stock dimensioning to shaping and finishing. Jim will also provide tips for maintaining and improving your plane.
---
Turn A Peppermill
August 14, 2010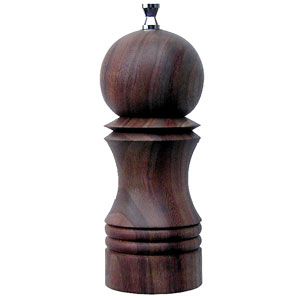 Hal Simmons will guide you through all of the steps to turn your own peppermill on the lathe, beginning with the basic concepts of woodturning. After this all-day class, you will leave with the skills to make many more beautiful and functional handicrafts! Students attending can purchase a Rikon lathe and select turning tools at a discount on the day of the class.
---
Highland's Upcoming Woodworking Class Schedule in Atlanta

Many classes fill up quickly. Register now to make sure we hold a spot for you.
August 7
Spray Finishing
August 10
Using Hand Planes
August 14
Turn a Peppermill
August 17
Hand Tool Sharpening
August 21
Basic Bowl Turning
August 22
Basic Bowl Turning
August 28
Introduction to Marquetry
September 11
French Polish Workshop
September 12
Beginning Turning
September 15
Sharpening for Turners
September 18
Hand Cut Dovetails
September 19
Natural Edge Bowl Turning
September 20-23
Cabinetmaking Basics: Build a Base Cabinet with Drawer
September 25
Basic Bowl Turning
September 26
Basic Bowl Turning
October 1 & 2
Creative Furniture Design
October 3
Introduction to Marquetry
October 5
Hand Tool Sharpening
October 9
Turning Pens
October 10
Turn a Peppermill
October 13
French Polish Workshop
October 19
Using Hand Planes
October 20
Taming of the Skew
October 23 & 24
Windsor Chair Making Seminar with Peter Galbert
October 23-29
Build a Child's Windsor Balloon Back Chair with Peter Galbert
October 30
Basic Bowl Turning
October 31
Basic Bowl Turning
---
NOW SAVE EVEN MORE
on our Deluxe Steel City14" Granite Bandsaw!


---