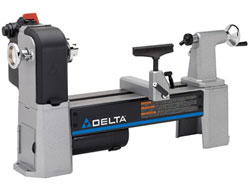 Delta 46-460 Variable-Speed Midi-Lathe
Delta's smooth-running electronic variable-speed Midi-Lathe has become one of the marketplace's most popular lathes. With a swing of 12-1/2" over the bed and 16-1/2" distance between centers, it can also be super-sized to 42" between centers with the addition of an optional bed extension.
See why it's become so popular: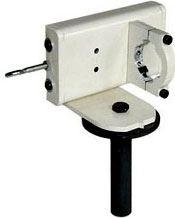 Oneway Drill Wizard
Oneway's Drill Wizard is a handy jig that allows you to use your hand drill for precision drilling into workpieces mounted on your lathe. It can be set to drill at practically any angle in a horizontal plane, so it's ideal for drilling into workpieces mounted on a faceplate or between centers. Great for chairmaking.
CLICK HERE for more info: