---
---
---
---
---
---
---
---
---

Check out the great product tour videos on our Youtube Channel . Our good friend Morton demonstrates some of our most popular products for your benefit in these tours.

Click below to watch one of Morton's recent videos, all about the Festool Domino XL DF700 Joiner:

Are there any products you'd like to see in a product tour? If so, we invite you to EMAIL US and let us know what YOU would like to see!
---
---
---
Try a digital subscription to Popular Woodworking magazine for just $18.97
---
---
The Lie-Nielsen Mortise Chisel is the perfect tool for creating your mortise and tenon joints by hand. Thicker than they are wide, they help make a straight cut of varying sizes depending on which width you choose.
---
---
---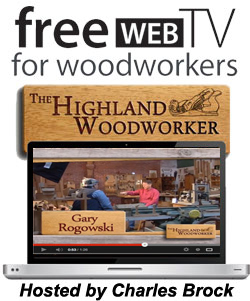 CLICK HERE for a preview of our ALL-NEW Sept. Web TV episode:
---
---
---
---
E-mail us with your woodworking questions. If yours is selected for publication, we'll send you a free Highland Woodworking hat.
---
---
---
---
Tormek T-7 40th Anniversary Limited Edition Wet Grinder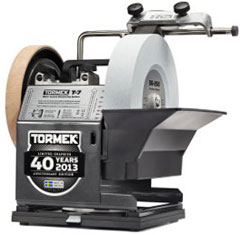 The good news is this anniversary special includes (for no extra charge) a handy rotating base worth $55, as well as a commemorative ballcap. The bad news is we were allocated only a small handful to sell to our customers and we won't be receiving any more. If you've been lusting after a Tormek T-7 to streamline sharpening in your shop, now is the time to buy!
CLICK HERE for more info:
---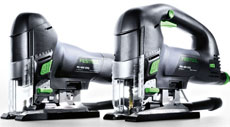 Sweet New Festool Carvex Jigsaws
NOW SHIPPING
As with all their other tools, Festool has reinvented the power jigsaw to make the Carvex the finest jigsaw on the planet. High efficiency brushless motor, tool-free FastFix Blade Chuck, interchangeable bases, strobe LEDs and auto triple guide blade system provide smooth, vibration-free cutting unlike any you've ever experienced.
Click here for more info:
---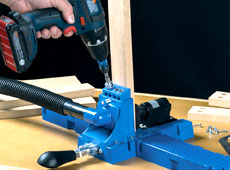 Kreg K-5 Pocket Hole Jig
This newest version of Kreg's pocket hole jig has 6 brand new features that will help significantly speed up your cabinet joinery production as well as increase its versatility.
Click here for more info:
---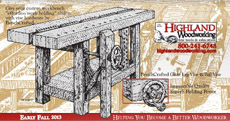 Our latest Woodworking Catalog is available to browse online!

CLICK TO BEGIN
---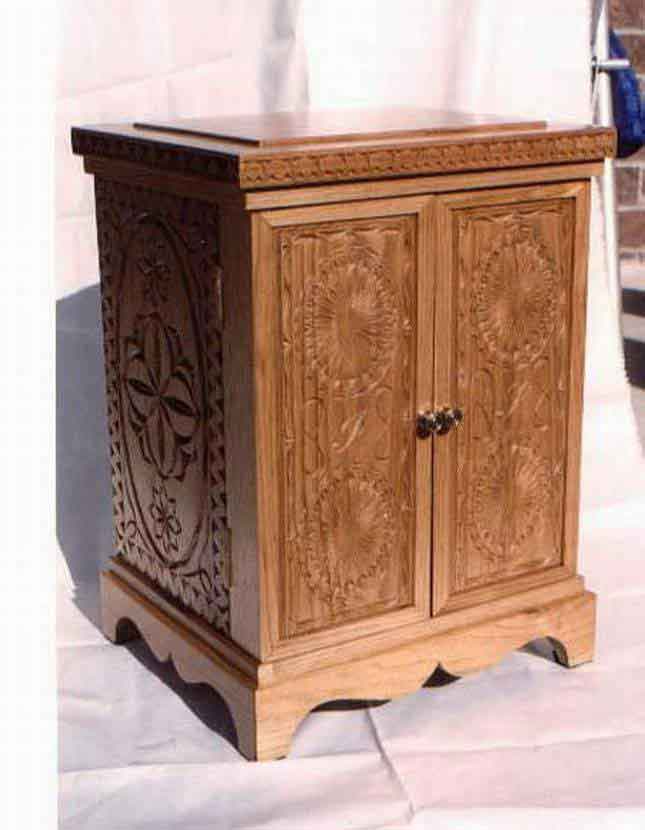 Spotlight on Mickey Hudspeth, Chip Carver
Mickey Hudspeth teaches the Introduction to Chip Carving class at Highland a few times a year. Since it is an intro class, we weren't sure how much Mickey gets to show off the impressive advanced chip carving work he regularly produces, so we thought we would show it off for him.
See more here:
---
Benchcrafted Vises Now Available from Highland

We are pleased to now offer Benchcrafted vises, the finest workbench hardware made anywhere. In addition to their exceptional leg vises and tail vises, we also recommend Benchcrafted's superb set of plans for building a Roubo split-top bench. We also offer premium hard maple 4"-thick laminations for workbench tops to make it easier to construct your own Roubo workbench.
See our Benchcrafted Vises:
---
NEW - With the Grain
A Craftsman's Guide
to Understanding Wood
by Christian Becksvoort

Both a master craftsman as well as an expert wood scientist, the author teaches woodworkers straightforward ways to tame even the most ornery woods so their joinery will produce furniture that will endure for centuries.
See why every woodworker should own this book:
---
New 6 Inch Quick-Action Bar Clamp

We've now added a 6 inch version to our extremely popular line of affordable quick-action clamps. Purchase either individually, as a set of 6, or as part of a set of assorted sizes.
Click here for more info:
---
Wood Finishing Stains
and Dyes
We offer a wide variety of unique products for adding color to wood, including our German-made Arti aniline dyes, Arti dyes for toymakers, Old Fashioned Milk Paint, Tints-All Universal Colorants, TransTint concentrated dyes, and premium dyes and stains from General Finishes.
Click here for more info:
---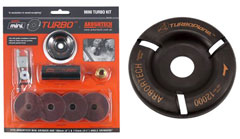 NEW Arbortech Power Cutters
Arbortech has just added a mini-version of the impressive carbide Turboplane power woodcarving blade that it introduced last year. Both cutters offer extra-precise control, yet cut quickly and require minimal sanding.
Arbortech Mini-TURBO Woodcarving Blade
Arbortech TURBOPlane Woodcarving Blade
---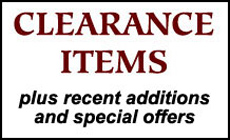 ---
WOOD SLICER Testimonial

I just received my new "wood slicer" blade that I ordered from HW. I have to tell you how absolutely pleased I am with it. I installed the new Woodslicer blade so that I would be able to do some re-sawing on some reclaimed lumber I purchased. Before I decided to resaw the good stuff, I tested the blade out on some scrap wood. Let me tell you, all I kept saying over and over again, was Wow, Wow, and Wow! I'm serious when I say I was very impressed with how the blade cut. Not only did it cut through the wood like butter, but the resulting wood was incredibly smooth on the cut surfaces and I hadn't ever really had something cut wood so well. I just kept saying wow because I didn't believe a blade could cut so easily and so smoothly.
I needed to share my experience with you and wanted to say the blade FAR exceeded my expectations. It is an excellent blade and I'm very happy I saw it advertised on the Highland Woodworking site and glad I was able to purchase it. Thanks for selling a great product. It makes me that much more confident in any of my future purchases from Highland Woodworking.
— Thanks, David Brady
Get Yourself a Wood Slicer: