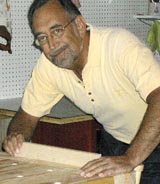 The Down to Earth Woodworker
This month, Steve discusses the effect that summer humidity has on tools (lots of rust), the "correct" tools for the job, and offers a handy tip on plane use.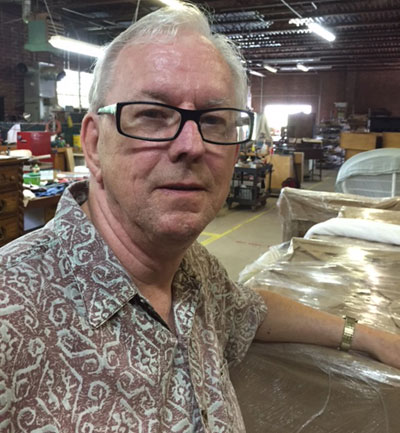 Finishing Tip:
Spar vs. Traditional Polyurethane Varnishes
This month, Alan discusses the benefits of using spar polyurethane varnish vs. traditional polyurethane based varnish.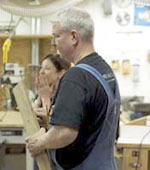 Tips from Sticks
in the Mud
This month, Jim shares a tip on how he sands small spaces and a money-saving tip on how he collects dust for coloring glue and epoxy.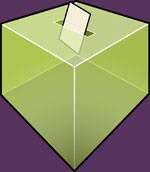 Woodworking Poll
This month, Jim Randolph asks: "How Do You Like To Make Your Furniture Edges?"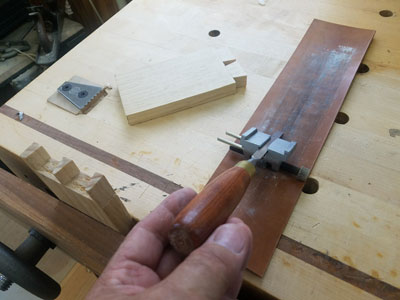 Thoughts on Sharpening
Last month Jeff
reviewed the DMT Dia-Sharp Diamond Sharpening Plate
and made the comment that there is a revolution going on in how we sharpen our hand tools. This month he expands on that statement and provides a glimpse on how he has evolved his own sharpening approach.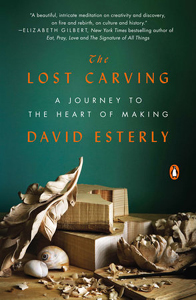 Book Review:
The Lost Carving
This month, Norm Reid reviews David Esterly's
The Lost Carving
, a special book devoted to woodcarving, but which also tells the story of 17th century English woodcarver, Grinling Gibbons, and the book author's struggle in replacing a Gibbons panel that was lost to a tragic fire.
Click here to read more
Krenov 2017 Professional Development Award
The Krenov Foundation is delighted to continue this award for 2017 for emerging, professional woodworkers. The award is for $2500 to an emerging fine woodworking professional to assist them as an artist in residence or visiting scholar at a nationally recognized woodworking school or craft center.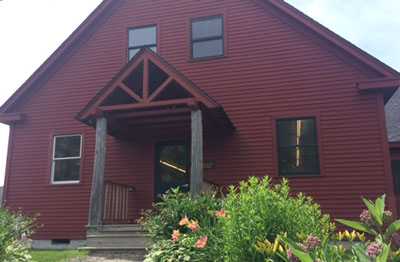 Blog: My First Day at Center for Furniture Craftsmanship
At
Center for Furniture Craftsmanship
in Rockport, Maine, Peter Korn and his staff teach a variety of woodworking classes for those who are just beginning to those who want to be completely immersed in the woodworking trade. Highland employee, Molly Bagby, just finished the 2 week Basic Woodworking course and has a lot to share about her experience.