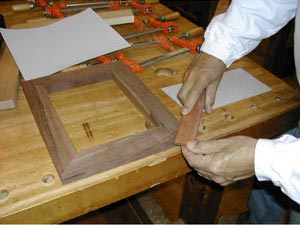 ---
---
Ingeniously designed to be both light and strong as well as simple to adjust and use, this extremely popular new premium fretsaw makes it easier than ever to remove waste when cutting dovetails.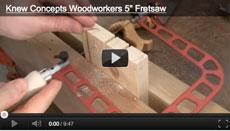 ---
Great Prices on 3 Rikon Bandsaw Models at Highland Woodworking
---
---
---
---

Check out the great product tour videos on our Youtube Channel. Our good friend Morton demonstrates some of our most popular products for your benefit in these tours.

Click below to take a look at a few of our great videos:

Are there any products you'd like to see a tour of? If so, we invite you to EMAIL US and let us know what YOU would like to see!
---
---
---
Inside This Issue
---
---
---
Read Lee Laird's blog post about the Lie-Nielsen Convex Sole Block Plane to find out more:
Take a closer look at the Convex Sole Block Plane:
---
---
By Steven D. Johnson,
Racine, Wisconsin
---
A good workbench is the keystone of any woodworking shop. You'll be able to approach your next woodworking project like never before with our AFFORDABLE new European Workbench. Solidly constructed from beautiful European beechwood, this bench will help to inspire and enable quality woodworking.
---
---
---
---
---
---
---
---
---
---
---
---
---
---
---
---
---
---
---
---