Hand Cut Mortise and Tenon Class with Mike Goldberg, January 30
---
Highland's Upcoming Woodworking Class Schedule in Atlanta

Many classes fill up quickly, so please register now to make sure we hold a spot for you.

Jan 8 Table Saw Orientation
Jan 11-12 Footstool Challenge
Jan 14 Hand Tool Sharpening
Jan 15 French Polish Workshop
Jan 22 Taming of the Skew
Jan 28 Hand Planes
Jan 30 Hand Cut Mortise and Tenon
Feb 1 Cabinet Built-ins
Feb 2 Introduction to Chip Carving
Feb 4-5 Build a Bookcase
Feb 8 Build a Toshio Odate Toolbox
Feb 9 Introduction to Marquetry
Feb 12 Finishing the Finish
Feb 15-16 Woodworking Expanded
Feb 20 Timber Framing
Feb 22 Beginning Turning
Feb 25 Natural Edge Bowl Turning
Feb 27 Woodworking Tool and Machinery Calibration and Tune Up

View more upcoming classes
Classes Suitable for Teens
View Slideshows of Classes
---
Show Us Your Woodworking!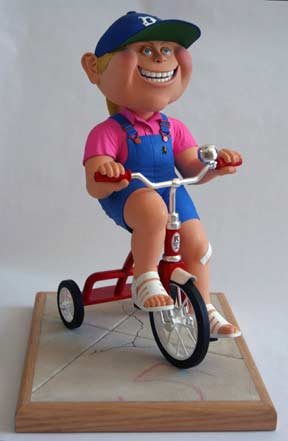 This month we're showing off the woodworking stuff of Martin Rosen, who currently specializes in detailed wooden people sculptures.

CLICK HERE to see more of Martin's sculptures and even more woodworking projects:
---
Show Us Your Woodcarving!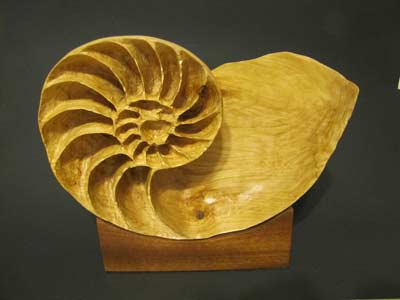 This month we're featuring the carvings of Donald Straka, who focuses on carving nature projects including shells, fish, and birds, but keeps them from looking 100% realistic.

CLICK HERE to see more of Donald's woodcarvings:
---
Tips From
Sticks-In-The-Mud
Woodshop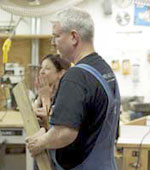 By Jim Randolph
Long Beach, MS

In this month's "Tips From Sticks-In-The-Mud Woodshop," Jim Randolph offers some tips on creating an alert system to know when visitors are coming down to your workshop, as well as a tip on creating an illumination system for your shop for when you don't need the full power of your overhead lights.

CLICK HERE to read this month's tips from Sticks-In-The-Mud Woodshop!
---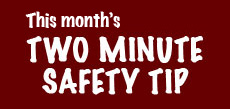 This month, John Nelson has a tip on table saw safety after having an accident involving the table saw blade.

CLICK HERE to read John's Tip:
---
FREE SHIPPING on Leigh Jigs in lower 48 states
Our Leigh Dovetail Jigs and Frame Mortise and Tenon Jigs will turn your shop into a cabinet factory.

CLICK HERE for more info:
---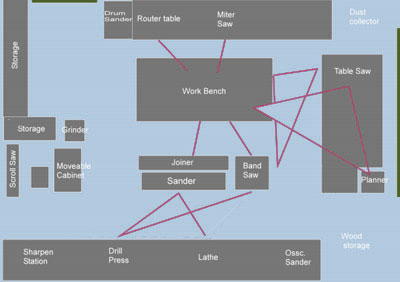 WORKSHOP DESIGN
Part 3: Storage Options, Electricity, and HVAC

By Phil Rasmussen, Hendersonville, NC

In Part 3 of his 3-part article on workshop design and layout, Phil Rasmussen discusses the storage, electricity, and HVAC needs for your shop, and gives you some final tips to bring everything together to create an efficient workshop.

CLICK HERE to see how you can improve your own shop layout!
---
HIGHLAND VIDEO: Product Tours Available on our YouTube Channel!

Check out the great product tour videos on our Youtube Channel . Our good friend's Morton, Chris, and Curtis demonstrate some of our most popular products for your benefit in these tours.

Click below to watch one of Curtis's recent videos, all about the Oneway Wolverine Grinding Jig :


Are there any products you'd like to see in a product tour? If so, we invite you to EMAIL US and let us know what YOU would like to see!
---
This Month on
The Highland Blog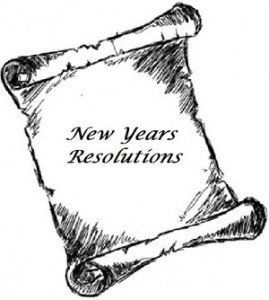 How to Become a More Organized Woodworker, by Chris Black.

With the New Year comes resolutions, and why not make a resolution to become a more organized woodworker? Check out this classic blog entry on how to get your woodworking more organized.

CLICK HERE: For 5 bits of woodworking organization advice

CLICK HERE: To read several of our current bloggers' 2014 woodworking resolutions
---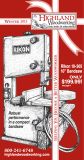 Our latest
Woodworking
Catalog is
available to
browse online!

CLICK THE IMAGE
TO BEGIN
---

Charles Brock has singled out the specific tools he uses when building his sculptured chairs and listed them in one place for easy selection by woodworkers undertaking this challenging project.
Check Out the Tools of the Trade:
---
Steel City Helical Planer
with Carbide Cutters
Only $499.99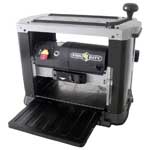 With its patented cutterhead design, Steel City was the first company to bring a helical-style benchtop planer to market at an affordable price. Our current model comes equipped with 26 CARBIDE CUTTERS for exceptional edge retention.
CLICK HERE for more info:
---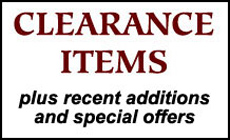 Inside This Issue
Book Review: Hybrid Woodworking
Tips from Sticks-in-the-Mud Woodshop
Workshop Design- Part 3
Show Us Your Shop
Making a Zero Clearance Insert
Lie-Nielsen Tool of the Month: Small Chisel Plane
The Down to Earth Woodworker
Q&A: Mixing Finishes
Tool Review: Wixey Digital Protractor
Show Us Your Woodworking
Show Us Your Woodcarving
Wipe-On Varnish
My Last Shop: Final Inspection
Woodworking as Functional Art
SAFETY: Table Saw Safety
---
Show Us Your Shop!
For this popular monthly column, we invite you to SEND US PHOTOS of your woodworking shop along with captions and a brief history and description of your woodworking. (Email photos at 800x600 resolution.) Receive a $50 store credit if we show your shop in a future issue.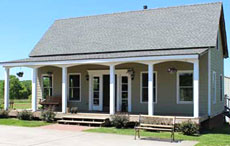 This month we are featuring Greg Pennington's timber frame shop in Hendersonville, Tennessee.

CLICK HERE to take a look inside Greg's shop:
---
Our January Lie-Nielsen Tool of the Month:
Lie-Nielsen Small Chisel Plane

The Lie-Nielsen Small Chisel Plane (97½) is something that never fails to catch attention. This is likely in some part due to a unique design with the cutting edge of the iron at the very front of the plane. Lee Laird goes into further detail of its design and uses on the Highland Blog.

Read Lee Laird's blog post about The Lie-Nielsen Small Chisel Plane to learn more:

Take a closer look at the Lie-Nielsen Small Chisel Plane:
---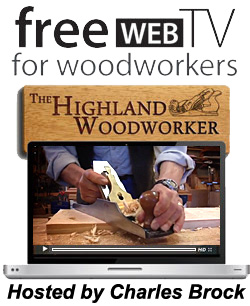 CLICK HERE to see the latest episode:
---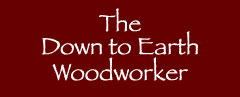 By Steven D. Johnson
Racine, Wisconsin

Mise en Place

Lots of Jigs? – Get Organized!

And Speaking of Jigs…

Selecting the Best Dust Collection System

New Year's Gift Giving



This month, Steve discusses a variety of woodworking topics, including "mise en place" for glue-ups, jig organization and labeling, the best materials for making jigs, picking a dust collection system, and giving new years thanks to those who deliver your tools!

CLICK HERE to read what Steve's got to say:
---
My Last Shop: A Workshop Series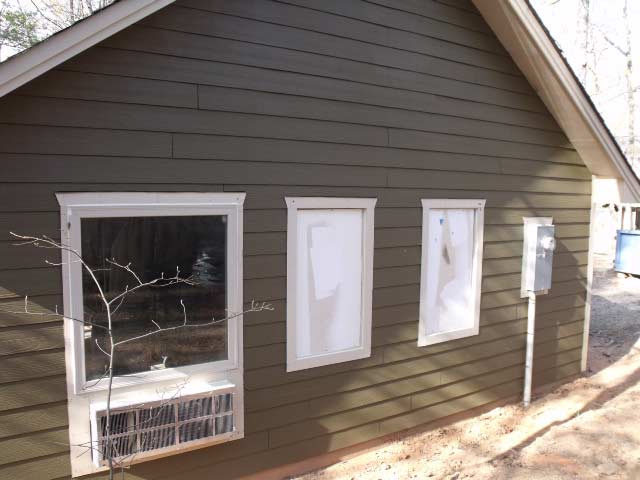 Final Inspection!

In the ninth installment of Mike Smith's My Last Shop Series , Mike discusses the final details of creating his new shop, including the final inspection and a few detailed points to making his "last shop."

CLICK HERE to get the details:
---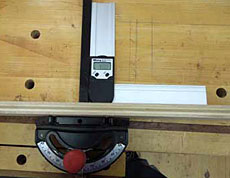 TOOL REVIEW:
Wixey Digital Protractor

By Jeffrey Fleisher, New Market, VA

The Wixey Digital Protractor is a very useful device to have in your kit of measuring tools. I have found it very accurate, and very easy to use. I find it invaluable to help reduce the stress when doing furniture glue-ups in keeping things square.

CLICK HERE to read the review:
---
BOOK REVIEW:
Hybrid Woodworking
by Marc Spagnuolo

Reviewed by J. Norman Reid, Delaplane, Virginia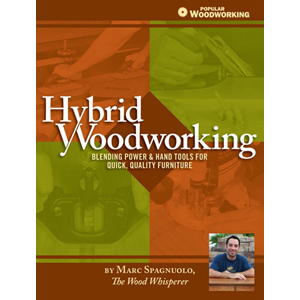 In today's world of woodworking, we seem to be under the gravitational pull of two opposing moons. One is the undeniable lure of the predictability and productivity of power tools. Increasingly, however, we find ourselves seduced by the silence and stealthy precision of working wood by hand. Might it be that a blended approach offers advantages that cannot be matched by either side by itself? That's the thesis of this new book by Marc Spagnuolo.

READ the rest of the review:
---
Ask the Staff

Question: I have to finish an entertainment center in black (what a waste). Can I mix General Finishes WB Ebony dye with Hydrocote?

For more details and the answer, CLICK HERE:

E-mail us with your woodworking questions. If yours is selected for publication, we'll send you a free Highland Woodworking hat.
---
Finishing Wood with Alan Noel

Wipe-On Varnish

Wipe-on varnishes are easy to use and produce a very nice finish. Although they do have their drawbacks, with a little practice and patience a very nice finish that is easy to maintain can be achieved with little effort.

Here are NINE helpful tips for using wipe-on varnishes:
---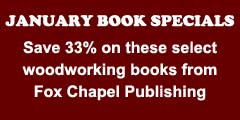 Jointer
The Missing Shop Manual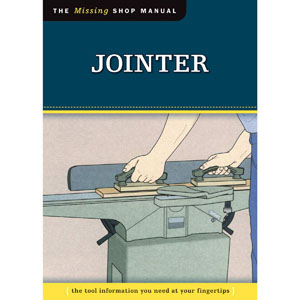 Dedicated to providing integral information about woodworking tools and techniques that other manuals overlook, the books in this series contain safety facts, explanations about basic project set up, and tips for maximizing tool performance.

Woodcarving - Techniques and Projects for the First-Time Carver


This book is an excellent primer for anyone who wants to try their hand at this versatile craft. With just a few simple tools, a piece of wood, and the skills you'll acquire, you'll be on your way to creating wonderful keepsakes and hand-carved gifts.

Order these books from us during January 2014 for 33% off list price.

CLICK HERE for more details and to LOOK INSIDE each of the books:
---
Browse dozens of workshops
Browse our woodworking tips
How to submit an article
to Wood News
Order a Highland Gift Card
Map to our Atlanta store
---
More Featured Products
• Bessey Toggle Clamps
• Festool Router Table
• Lenox Carbide Bandsaw Blades
• Masterpiece Wood Finish
• Pattern Maker's Vise
NEW Rikon 25-200H Helical Planer-Jointer
This new version of Rikon's popular 12" Planer-Jointer features a helical cutterhead with 56 individual cutters arranged in four overlapping rows for ultra-smooth planing. Hefty 3 HP motor allows 1/8" thick stock removal in a single pass.

CLICK HERE for more info:

---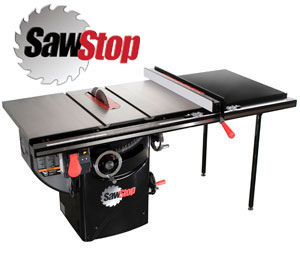 Thinking of getting a SawStop?


Your fingers are worth it!
In the U.S., a tablesaw accident happens EVERY 8 MINUTES!
---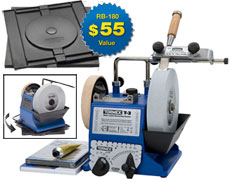 Save $55 on a
Tormek T-3 Wet Grinder
through Jan. 31, 2014

Buy our Tormek T-3 Wet Grinding System by Jan. 31, 2014 and receive a FREE Rotating Base, valued at $55.

CLICK HERE for more info:
---
Rikon 10" Bandsaw
Special Purchase
Now only $199.99
while current supplies last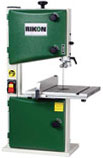 This little gem has proven itself to be an excellent value as a compact bandsaw. We've sold over 500 of them in just the past 2 years! We highly recommend it as your first bandsaw bought on a budget, or as a second bandsaw that allows you to avoid constantly swapping blades on your main bandsaw. This special purchase makes it extremely affordable.

CLICK HERE for more info:
---
Save $150 on our Rikon 14" Bandsaw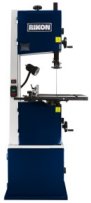 Our bestselling Rikon 14" bandsaw has proven itself a reliable workhorse in hundreds of our customers' shops. Its 13 inch resaw capacity and powerful 1-1/2 HP (115 volt or 230 volt) motor allow you to create lumber of any thickness. (Note: For best resawing we highly recommend our legendary Wood Slicer resaw blade .)

CLICK HERE for more info:
---
Highland 35th Anniversary Limited Edition Smoothing Plane

Our limited edition commemorative smoothing plane is both beautiful and practical, a sheer delight to see, touch and use.

CLICK HERE for more info:

---
Save over $100 on our
Triton Plunge Routers

Choose either 2 HP or 3-1/4 HP model of this extremely versatile plunge router, great for either hand-held use or extremely convenient performance in a router table, and while supplies last , receive FREE a Triton Compact Belt Sander worth $79.

2 HP model - SALE $219.99
3-1/4 HP model - SALE $249.99


---


Making a Zero Clearance
Insert for a Table Saw

By Rod Scott, Hayden, Idaho

A zero clearance insert is a necessity for reducing chipout and cutting very thin strips. Manufacturers often provide these inserts for their saws, and after-market inserts can be found for most machines. This article shows how to make a custom insert for your machine at little or no cost.

Click here to read more:
---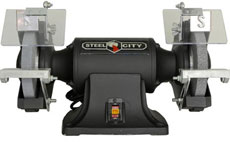 NEW Steel City 8 inch Industrial Low Speed Bench Grinder

We have been searching for years for an affordable slow-speed 8" bench grinder that runs smoothly. Alas, each one that we tried suffered the same affliction - too much vibration for accurate sharpening. We have tested the new Steel City model 15430 and are excited to report that it is a true industrial-duty machine that has solved the vibration dilemma.

CLICK HERE for more info:

---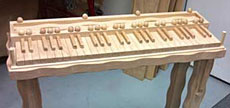 Woodworking as Functional Art

In this article we take a look at the work of Stephen Winer, who has used woodworking to create large, sculptural pieces that in addition to being works of art, also have a functional quality to them.

CLICK HERE to take a closer look at Stephen's "Functional Art":
---
Tormek T-7 40th Anniversary Limited Edition Wet Grinder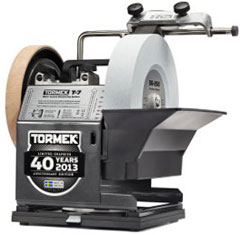 Tormek's 40th anniversary limited edition includes (for no extra charge) a handy rotating base worth $55, as well as a commemorative ballcap. If you've been lusting after a Tormek T-7 to streamline sharpening in your shop, now is the time to buy! Quantity limited.

CLICK HERE for more info:

---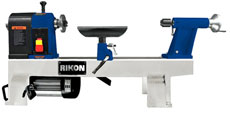 Rikon Premium 12 inch Expandable Mini-Lathe

We love this little lathe. It's what students use in our turning classes. With it you can turn bowls up to 12" diameter, and with an optional bed extension it can be expanded to turn spindles up to 40" long.

CLICK HERE for more info:
---
WORKBENCH SALE
Save up to $200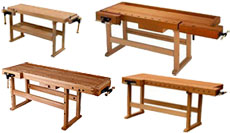 Several models of our ever-popular European and German workbenches are now on sale. Choose the model that fits your shop and budget.
CLICK HERE for more info:
---
WOOD SLICER Testimonial

Highland Woodworking,
I would like to thank your company for sending me my Wood Slicer Blade so promptly! The blade is outstanding. It does everything you have advertised it would do. It is much quieter than its competition, the cut is smoother, and it cuts very straight. I cut a 1/16" slice of purple heart off a four inch block very easily. — Thanks, Doug
Get Yourself a Wood Slicer:
---